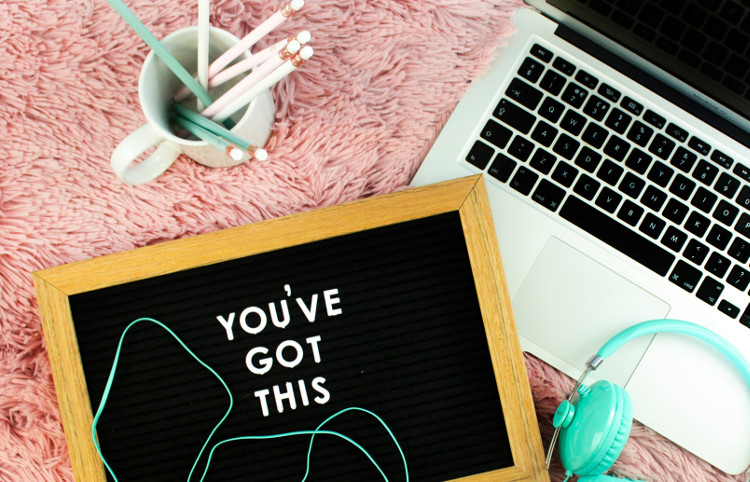 All business owners and entrepreneurs are familiar with blogging, but having a successful blog requires a substantial investment of time and resources. Is blogging really worth all that time and expense?

The short answer is: YES.

Blogging is worth it — even for the 65% of businesses that expressed they feel content marketing is too expensive. It doesn't have to be crazy expensive and there are lots of valuable reasons why blogging is totally worth it for small businesses and entrepreneurs.

Benefits of Blogging for Your Small Business
There are a wide variety of benefits of blogging for small businesses, including the following.

1. It Boosts Your Rankings
Blogs are one of the best things you can do for your website's SEO. The written content provides ample opportunity to rank on a variety of keywords. Plus, search engines reward websites that post current and consistent content.

2. It Supports Social Media Content
If social media is part of your digital marketing strategy — and it should be — then blogging is a create supplement. Each blog provides something to share on social media and can drive more traffic to your website from social sources.

3. It Strengthens Your Company Culture
Company culture is an elusive thing that is hard to explain in just a few words. Blogging allows you to go in depth about what your company stands for and the company culture you strive for. It provides a platform to discuss things that are beyond your product offering. Blogs can be aimed towards internal employees to help build the kind of company culture you desire.

4. It Builds Brand Identity
Similarly to company culture, blogging is the perfect platform to build a comprehensive brand identity. Allow the world to see more of your business than the logo and services it offers. In a blog, you can dive into more personality traits of your brand — be it humor, philanthropy, creativity, or whatever you like.

5. The Best Way to Do Storytelling
The longer format of the blogs provides the ideal opportunity for storytelling. What stories do you want to tell the world about your brand, your company, your products, or your employees? Blog about it.
How to Start Blogging on a Budget
The majority of businesses tend to push content marketing in the back seat because they feel it is too expensive. Blogging doesn't have to be expensive. It can be managed on a modest budget if you know where to start.

To start blogging without blowing your budget, you can:

Do It Yourself – If money is your main concern, writing all the blog posts yourself might be the right answer when you are just starting out. It won't be easy, but generally speaking, doing the blog writing yourself will cut costs, and you will learn quite a lot about your industry through research.

Set a Strict Budget – To stay within budget, you have to understand exactly what you are willing to spend to run your blog. Blogs can be anywhere from virtually free to run to thousands of dollars — but a successful blog can be run even with a modest budget.

Costs to consider when setting your blog budget:

Hardware: What kind of tools do you need to run your blog? As a small business owner, you probably already own most hardware that you need to blog. Maybe you need to upgrade your notebook to have a better battery life so that you can work on your blog while on the go.
Software: The basic software needed to create and post your blog is most often web-based. There are also other software programs that can prove helpful as well. Consider utilizing project management tools like Trello or Asana to keep you on track. Microsoft OneDrive can be a great place to save a running idea list and blogs in progress. Plus, if you are already using Microsoft365 Office Suite, OneDrive is included.
Hosting: A blog needs a website to exist. You will either have to create the blog on your company's existing hosting platform or invest in a new one for the blog. WordPress is often the go-to platform for most bloggers.
Developing a Content Strategy
Once you have settled on the budget, it is time to dive into the content strategy. This is where your blog will shine and offer the return you want for your small business. Read on for tips on content strategy.

Keep a thought list. Instead of struggling to come up with an idea each time you sit down to write a blog post, keep a running list of ideas blog ideas. Any time a blog topic idea comes into your head, write it down and save it.

Outline Your Blog Goals. A focal point of the content strategy should be identifying what your goals are for the blog. Answering the following questions from Ryan Robinson can help you make it clear:

What is the goal of your blog?
Who are your (ideal) readers? (Demographics + values, interests, belief, attitude, etc.)
What will your main categories be?
Where will you get your ideas?
Where will you save all your ideas, plans, and work in progress texts?
Commit. The biggest determinant of ROI and success from a blog is the commitment to publish content consistently. Determine what that means for your business — a common goal is 1 to 2 posts per week. Then stick to that to make the plan work.

The dedication that you apply to your content marketing strategy will determine how successful your blog is.

Despite the time and cost, blogging is definitely a worthy investment for small businesses and entrepreneurs. The beauty is that it can be wildly flexible and customizable to your specific business.

Download thousands of Themes, Plugins & Graphics to create your Website. Use promo code ThatsJournal and get an additional 10% off
for All MonsterONE Plans
.
Disclosure: Thats Journal is supported by our readers. This page may contain affiliate links. That means, if you click on these links to make a purchase, we may earn a small commission (at no extra cost to you). These funds help us to keep this blog up and running.