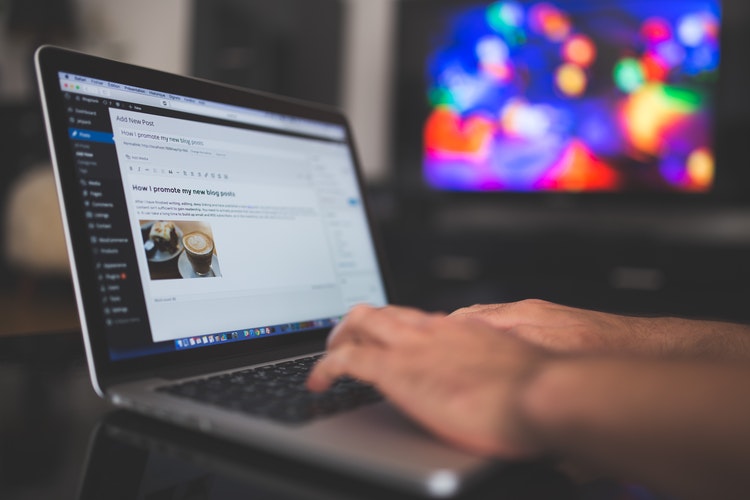 The ultimate goal for every serious blog writer and content producer is to find a way to make money from their work. Thankfully, there are several ways of doing that now.
Thousands of bloggers have turned their writing into successful businesses in the past. There is no reason that you can't do that as well.
In this blog post, we consider 7 ways your blog can become a good source of income for you.
1. Monetize Your Blog with Ad Space
Blog monetization is one of the most popular (and easiest) ways of making money. You simply use a monetization service like Google AdSense, Amazon Associates Program, Media.net, or PopAds to place their ads on your blog in exchange for revenue.
There are two main ways that these services pay for placing ads on your website.
Cost Per Click (CPC), aka Pay Per Click (PPC) is the most common way for generating ads revenue. Advertisers will place their ads on your website, usually at the side bar or at the top of the page. The advertiser will pay revenue for each click.
Cost Per Impression (CPM) pays ad revenue per 1,000 impressions (or views) from visitors.
CPC and CPM payout rate is generally very low. You need thousands of people to click or see your pages to get a few dollars.
It is a numbers game, obviously. If millions of people follow your blog, you can make a decent income.
2. Join an Affiliate Marketing Program
Affiliate programs involve promoting a product or service from a partner business. You will get revenue based on the number of people who click or buy from the affiliate link.
The payout ratio is much better with an affiliate program. An affiliate marketer with a few thousand subscribers can make the same level of income as someone who has millions of readers but only uses banner ads.
3. Offer Blogging Services to Other Businesses
If you become an expert at blogging, you can start offering your blog writing services to other digital businesses. Professional bloggers can make a healthy income if they can consistently get writing projects from clients.
The downside here is that you will be writing blogs for other businesses and may not get the credit for writing. You may also have to write on subjects that don't interest you. You may also have to spend time chasing contracts.
However, the pay rate is decent, and your income is more consistent when writing blogs for other businesses.
4. Directly Sell Products for Other Businesses
This is similar to affiliate marketing but takes it one step further. Instead of simply linking to an affiliate business for sales, you become an active sales representative for them. You can promote and advertise products for them and get a fixed salary plus commission for getting sales.
Many people shun this practice as it is considered like selling out to a corporate business. However, it is quite lucrative and a great way to make money from your blog.
5. Transform Your Blog into a Business
Many bloggers eventually start their own business. This is by far one of the best uses for your blog. However, it takes a long time to succeed, and there is no guarantee that this will work.
What most bloggers do is that they start with a blog about a niche market that interests them. For example, you could start with a food blog, sharing recipes that you have made on your own. You could start with a fashion blog or an electronic devices blog, comparing products available in the market.
As you build an audience and start getting recognised as an expert in the industry, you can create your own brand of products. There are many small scale producers with unbranded products that can be customised, and they would be happy to partner with you. You can build a business that gets you royalty with each sale.
6. Sell Digital Products
For many bloggers, writing is the only passion that they have. They don't want to switch to a business other than writing. If this is the case with you, you can still find many ways to offer digital products to customers.
The most popular among these are eBooks. Many bloggers aspire to become published authors, and start writing a book on a subject close to their heart. Blogging is a way to get recognised and build a network that can support the launch and sales of their book.
Make sure that the book that you are writing is relevant to your followers. Many bloggers assume that the book they are writing is something their audience will buy, only to see it fail on its launch.
Get in touch with your followers, listen to what they want, and then create a digital product that will meet their needs.
7. Use Blogs to Build Memberships
This is one of the more difficult revenue streams to build. It only applies to a few industries which is why it isn't very popular. However, it can be very rewarding financially if you succeed.
If you have expert knowledge in a technical or business area that can benefit your audience, you can start a membership or subscription-only model. People who want your advice on the subject can book a one-on-one session where you train, coach, or guide them to solve a specific problem.
In this type of business, your blogs are a marketing tool to get the word out about your expertise in the subject. The real goal is to get your audience to pay for your training sessions.
This type of business works in life coaching and technical industries.
Conclusion
Blogging can be a great way to build a lucrative business. Since more people are using digital media to find products and services online, businesses are moving to the digital realm to advertise products and services.
A smart, active blogger can use the changing market trends to create good revenue opportunities. In this blog post, we looked at 7 ways to use your blog to make a decent income.
The list is by no means exhaustive as blog writers continue to come up with new ways to make money from their writing skills.
Download thousands of Themes, Plugins & Graphics to create your Website. Use promo code ThatsJournal and get an additional 10% off
for All MonsterONE Plans
.
Disclosure: Thats Journal is supported by our readers. This page may contain affiliate links. That means, if you click on these links to make a purchase, we may earn a small commission (at no extra cost to you). These funds help us to keep this blog up and running.