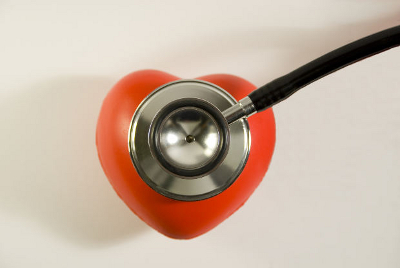 If you want to run a pro blog then you have to make sure that you are blogging in a specific niche. The reason behind that is you can't be an expert of 10 wide topics but you can surely be an expert for 4-5 narrow topics. So you can start 5 blogs in those narrow topics and build them to make big. I know its sounds like a lot of work running 5 blogs simultaneously, but in the long run you will find that this trick will never let you down. Blogging is all about passion. It's not 9 to 6 job which you can finish it off and leave back to your home. It's about putting what you got and that means 100%, not even 99 would do. For a pro blog you have to make sure that you know the topic thoroughly. Say, I recently started a Theme blog. I have been designing sites and blogs for almost 7 years now and I just thought that I don't have a theme blog. Hell, I could give sessions on what theme to use on your blog for hours and I never had a theme blog. So, I stared the blog and it's running great and it's not even one month. Of-course it doesn't have thousands of visitors ( we got to hold our horses for that, for a little bit longer, say 6-8 months). So how is it great. It's great not for the visitors as of yet. It's great for me. Whenever I am reviewing a theme over there the words come like breathing. It is all happening by itself. I don't have to think and write. It's like poetry, you see a beautiful girl (I mean really beautiful!) and you become a poet. Heck, anyone could become a poet in that situation. So, coming back to the original topic, when you like  (or should I say… love) something you can talk about it for hours and hours and that's what pro blogging is all about. If you can't love it, you can't talk about it. If you can't talk about it then there would be nobody to listen. Now, it is subjective that what would be the niche for you. There are a lot of people who ask me: I want to start a blog professionally but I don't know from where to start? Well, I guess this is the simplest of the questions you got to answer for yourself if you want to blog. I just say to them: What do you like? There are billions of people using WordPress and blogging and making money. Some are making more than thousands of dollars per year and some are making few dollars. Yeah! that's how it is. If you see any blog which is under 100k Alexa and like 1000s of like and followers in Facebook and Twitter and with thousands of RSS feed readers ( I mean the real hot-shot blogs), then that blog is definitely build on a tight niche, except the Magazine like blogs. Well, they have more than 15-20 writers and for them thinking about niche is out of the question.
Download thousands of Themes, Plugins & Graphics to create your Website. Use promo code ThatsJournal and get an additional 10% off
for All MonsterONE Plans
.
Disclosure: Thats Journal is supported by our readers. This page may contain affiliate links. That means, if you click on these links to make a purchase, we may earn a small commission (at no extra cost to you). These funds help us to keep this blog up and running.