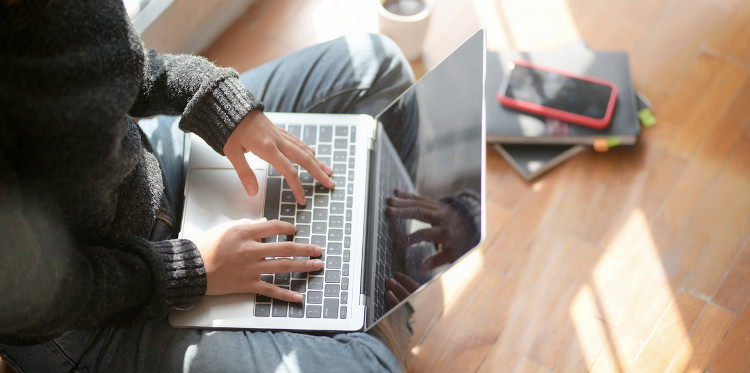 A book is judged by its cover and a blog by its title. It is generally the first thing that most readers see when the blog shows up in search results or their newsfeed. Blog titles also show up in emails, social media and syndicated reading platforms.
Good blog titles sell the content and convince readers to click on your link. This is why bloggers and news editors spend hours trying to come up with catchy, attention-grabbing titles for their content. Experience shows that they are getting really good and have been coming up with new, ingenuous ways that really work.
In this blog, we look at some of the ways in which experts craft a title for their blog.
Types of Titles with Examples
1. Use the List
This is one of the most common ways to come up with a title for your blog. It is simple and recognized. You simply create a list of ways to share information and go with it. This method is simple, clear and easy to recognize for readers.
Examples: 'Top Ten Apps for Ordering Food Online', '5 Great Ways to Start Your Own Business'.
2. Make Your Readers' Lives Better
People want to read blogs that help make their lives easier and give them some benefit for reading your blogs. One of the ways creative bloggers title their work is by directly telling their audience what they will get for reading the blog.
Examples: 'How to Improve Your Mobile Performance', 'Benefits of Exercising Daily'.
3. Give Examples from Others
This titling approach is commonly used by blog writers for marketing products and services. The title shares a statistic or gives the example of a popular celebrity for an activity and the blog explains in detail why you should do the same.
Examples: 'Why more than 60 Percent Of Shoppers Buy Products Online', '[X] Lost 20 Pounds in A Week And Here's How You Can Do the Same'.
You have probably noticed that this blog title uses this strategy.
4. Share Personal Experience
These kinds of titles are popular with personal bloggers, service experts and lifestyle coaches. They write blogs based on actual experiences that they've had and draw lessons from their stories that can be useful for their audience.
The blogs are usually written in first person and highly opinionated.
Examples: 'What I Learned from Investing in the Stock Markets', 'Lessons Learned from My Trip to Bermuda'.
5. Make a Comparison
Many blog writers use this title approach for comparing similar products, brands or services. Most writers tend not to reveal if one is better than the other but you can do that if it seems right with the rest of the blog.
Examples: 'Xbox vs. PlayStation – Which One Is Better?', 'What Makes the App Market Better Than the Google Play Store?'
6. The Informative Guide
These types of titles are used by blog writing services that offer a detailed guide on a subject. The blog covers everything from the subject definition, uses and features to advantages and disadvantages of using the product or service.
Examples: 'A Short Guide on the New Samsung Galaxy Mobile Device', 'A Parent's Guide on Food Nutrition for their Child'.
7. The Clickbait Titles
Clickbait titles have been around for quite some time, and they are being used more and more in blogs these days. They are an adaptation of news media headlines that used to create a lot of hype to sell papers.
The title is generally too exciting, provocative or unbelievable. Readers find it difficult not to click. If you use this tactic, make sure that your blog is equally good because it can leave a lot of people annoyed when the content doesn't match the hype created by the title.
Examples: 'How to Become a Millionaire in One Year', 'Coupons for 90% Discount on Major Holiday Shopping'.
Tips for Improving Blog Titles
1. Keep it Short and Focused
Most people prefer titles that are short and precise. It should be no longer than one or two lines and 60 characters at most.
Longer titles can work in specific situations but they are best avoided. Remember, you are trying to inform readers what the blog is about, not write a whole paragraph for the title.
2. Use a Relevant Title
Your title must be related to the blog's content. To get a click to their website, some bloggers use a very exciting title, but the content is about something entirely different.
This can annoy and even anger your audience and put them off your blog. Make sure that you double check that the title relates to the body of your content before you publish.
Experts recommend rewriting the title after you have finished your blog to ensure that it matches the content.
3. Optimize for Search Engines
It is becoming standard practice for blog writing services to include a target keyword in their blog title, to help it rank higher in search engines. Marketing experts occasionally write blogs just for this purpose.
One of the challenges here is to come up with a title where the keywords flow naturally and don't look out of place. Another issue is to find the keywords that your audience is already searching for online.
Once you get good at researching relevant keywords and start placing them in your blog titles, you will experience a noticeable increase in your website traffic.
Conclusion
Blog titles are very important for attracting online users to click and come to your website. They help introduce the blog on various third party websites, including social media platforms.
In most cases, your blog title is the only thing that can attract the user to click and read your blog, so make sure you choose a powerful attractive, title for your blogs.
Download thousands of Themes, Plugins & Graphics to create your Website. Use promo code ThatsJournal and get an additional 10% off
for All MonsterONE Plans
.
Disclosure: Thats Journal is supported by our readers. This page may contain affiliate links. That means, if you click on these links to make a purchase, we may earn a small commission (at no extra cost to you). These funds help us to keep this blog up and running.