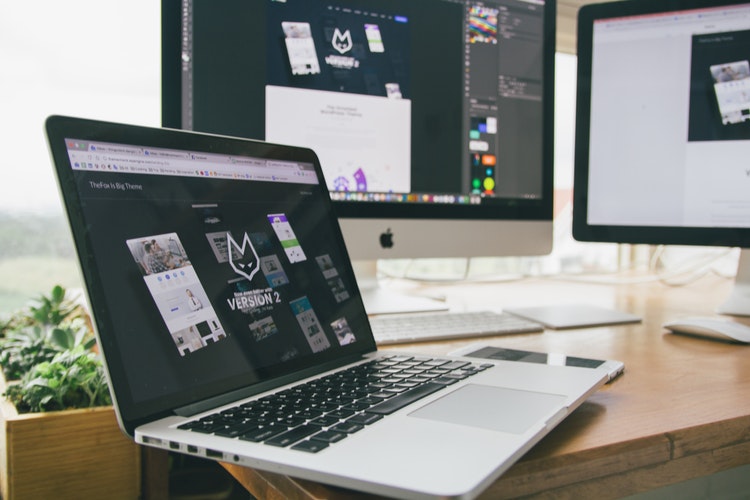 Now more than ever, grabbing the attention of online visitors is a daunting task. The average attention span has shrunk from twelve seconds to a measly eight seconds in the past few years. In this short 8-second time-frame, bloggers need to employ new tactics to retain their readers' attention, lest they risk losing their general readership. Now, I'm going to share a little secret with you, but don't tell! One of the best ways to do this is by using various graphic designs to grab their attention. Bear with me, as there are a few rules you should keep in mind before trying this tactic out for yourself.
Animate Your Audience
Keeping up with the trends is important. If you want your blog or website to have a modern vibe, then you should consider adding a few neat animations for your visitors to enjoy. Graphic designs are all about grabbing the attention of your readers, and what better way to do it then with a cool display of rapidly moving pictures. These animations could also be posted outside the blog, on social media platforms and the like, to draw in even more visitors. Simply put, the competition is fierce; countless new graphic designs keep flooding the internet each and every day. This is why your job is not only to provide a great design but the best one possible. You need to raise the odds and set yourself apart from your competitors. Be the one that offers the best and most innovative graphic content out there.
Practicality over Aesthetics
On a different note, don't sacrifice practicality over aesthetics. When meeting someone in real life, you often judge them by the first impression you make of them, and it's very hard to change your initial opinion about that person once your mind is already made up. The same goes for blogs, websites and other online sites and forums. Making a good first impression is essential to your blog's success. Getting lost as soon as someone reaches your homepage is a bad sign. Moreover, adding too much stuff will only create a maze out of your blog and in the end you'll only frustrate your viewers even further.  Sometimes less is definitely more. Still, you should try to keep your blog aesthetically pleasing nonetheless, just keep in mind that having a cleaner, more practical, design will often paint you as more organized and professional with your viewers. Bombarding them with random imagery will just oversaturate them and as a result you'll lose their attention.
Brand Identification
Another great way to show off your professionalism is by creating a personal logo or a brand for your blog. When people see that you've invested your time and money into creating something unique, personal, and something they can easily connect with your blog, they will see you as more trustworthy and reliable. Nobody wants to see some cheap run-of-the-mill graphic designs. Instead, people want to see something that symbolizes the very essence of your blog, something special. For example, the Australian hard rock group AC/DC has the iconic logo with the thunderbolt in-between the band name that is recognizable by everyone on the planet, to that extent that the people who never listened to their music know of their logo. Indeed, Australians are so well known for their creativity and wittiness that you'll most definitely come across similar cases of excellent graphic design in Sydney, Melbourne and other major cities. Therefore, get your hands on a sweet logo of your own and make your blog stand out from the crowd.
Simplify Data with Graphics
Use graphic content to your advantage. In the modern age, the average attention span is roughly around eight seconds. If you expose your viewers to endless walls of text, you'll probably bore them to death. When the three seconds have passed, people first start to skip through different parts of the text until they lose their interest completely and move elsewhere. This is why employing various infographics and charts can help you retain your viewers' attention for much longer, and not lose them half-way through the text. In addition, providing explanatory imagery could also prove beneficial as it's a lot simpler to explain complicated things with pictures than it is with words. However, graphs and charts don't have to be overly minimalistic; be original and give yourself some creative freedom to mess around with them, as long as people can see the data provided on them clearly you'll do just fine. Apart from being informative, graphs are also more visually appealing than text, so don't be afraid to use them whenever possible.
In conclusion, appealing to visitors visually is an excellent way of expanding your readership and attracting more visitors to your blog. Be sure to keep up with the trends, and create meaningful, quality graphic content that is identifiable with you and your blog, and most importantly: have some fun in the process.
Download thousands of Themes, Plugins & Graphics to create your Website. Use promo code ThatsJournal and get an additional 10% off
for All MonsterONE Plans
.
Disclosure: Thats Journal is supported by our readers. This page may contain affiliate links. That means, if you click on these links to make a purchase, we may earn a small commission (at no extra cost to you). These funds help us to keep this blog up and running.