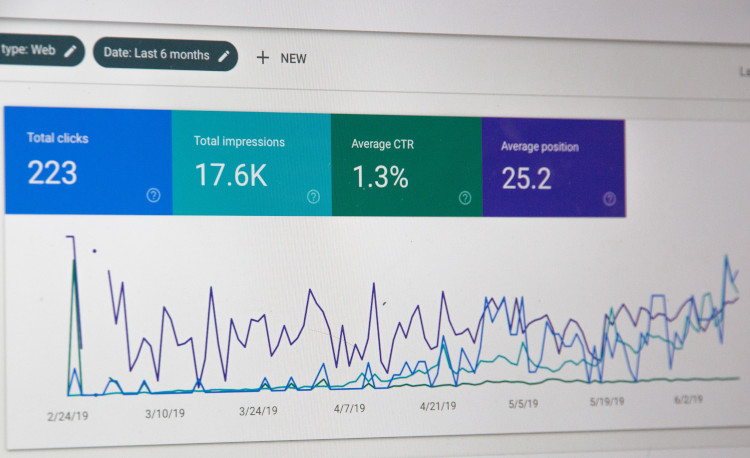 Baby Boomers – and even some millennial – might remember the widespread advent of the Yellow Directory Pages.
Whether you needed to book a reservation at a restaurant or get ahold of a local business dealer, the Yellow Pages would be right there to serve you.
Fast forward to this day, Google took over their business and started serving as the only authentic and real-time online search engine that operates not only internationally excessively, but also locally with high-end results.
Google as a Local Search Engine
Used by around 78% of digital and content marketers as a premium marketing tool, Google serves as a high-end public search engine that has facilitated people in their arbitrary queries and searches.
The magnitude of people using Google for their common queries resulted in improved awareness, and consequently, an unremarkable and highly optimized conversion rate down the funnel.
Since Google brings almost 94% of click-through rates, it is no doubt one of the most versatile and heavily used tools for bridging the gap in networking and connectivity. When considered locally, Google helps bring about 43% of its traffic to local businesses – and with good reason. Around 50% of people today look for local businesses online through highly optimized keywords on Google – because what good is a service that isn't readily available, right?
Given the vast demand of local businesses, local digital marketers still come across potential marketing prejudices because they consider Google as a highly operational international search engine. To facilitate local digital marketers in their quest, we have outlined 5 such local SEO challenges with ways to overcome them below.
1) Trouble in Optimizing Google My Business Listing Page
If you're an entrepreneur who either works from home or workplaces, it is entirely understandable why you're facing problems in optimizing your Business page on Google. While some businessmen do have their locations listed on Google, some are either incorrect with false addresses or multiple without focusing on the primary one.
See, SEO has equal – and perhaps more – importance for local businesses as compared to global listings, mainly because Google wants to focus on accessible and readily available local stores for helping its users out. If you display loose information on your Business page, you might get reported, which will eventually result in poor ranking on Google and perhaps, permanent removal due to inconsistency as well.
How to Overcome Them?
If you operate your business from more than one location, then you should consider forming separate landing pages for each business directory.
Add multiple locations on Google Places, but make sure all of them point to the main URL of your brand website.
Once you've established a directory listing on Google Places for each of your business locations, try adding relevant details such as images and video content for your customers.
Add contact details that are relevant to each business location to facilitate your customers in reaching out to you. Along with your business address, add a functional contact number and an email address for prompt customer support.
If your business is backed up by social media, then mention all of your plug-ins so that your customers can reach you on platforms other than email as well.
2) Use Location-Centric Keywords
Most local businesses fail to attract local attention through search engines primarily because they don't make use of location-centric keywords or optimize them throughout their content. Google showers light on content that's not only of high-quality but also infused with keywords for helping out local natives in their searches. To challenge corporate industries, your content not only has to be concise and precise but also relevant to location-centric keywords.
For instance, if you're operating in New Jersey, people are more likely to make use of long-tail location-centric keywords when looking for a niche-relevant local business store. Suppose you deal in the automotive industry in New Jersey, and make use of 'automotive dealers' and 'automotive industry' as two of your most searched keywords. Do you think you'll be able to attract local customers?
Instead, if you use 'automotive dealers in New Jersey' or 'automotive industry of New Jersey,' then you'll be able to overcome this challenge and attract highly targeted customers locally.
Search long-tail location-specific keywords and use them in your Meta title and description, as well as throughout the content by maintaining a specific keyword density. If you're adding images in your content, consider adding keywords to their Alt tags so that they pop up in location-centric keyword searches on Google. Well, this is something you can't do all alone. You have to take help of local SEO experts if you wish to rank higher on SERPS.
3) Optimize your Website with Location-centric Web Pages
If you're marketing a multi-faceted business, then shift gears from designing generic pages towards location-centric landing pages as well. Suppose a lead searches your client's local business on Google, and instead of getting redirected to a location-centric landing page, they get to face the monotonous content on the generic home and service pages.
Optimize the landing web pages with location-centric keywords so that they pop up in relevant searches.
Try to lessen your customers' efforts by introducing specific landing web pages as per the store locations within each vicinity. For instance, if you're a multi-faceted brand, then dedicate an internal page to a specific location, such as New York or New Jersey, and add the stores with their pinned map locations for better navigation.
Also, add their map locations and embed relevant details such as directions to get there, a contact number and an email address for engaging with you, and images for helping your clients out.
Increase your search visibility by optimizing the title tags to each landing page. Try to be innovative and make use of both short-and-long tail keywords so that you can optimally fill your title tags. Don't use duplicate keywords in your title tags or Meta description, as this will only cause you to exhaust your keyword directory.
Design a customized page with a 'contact only' form so that your customers can send in their queries from directly from your internal page.
4) Get Online Testimonials and Reviews
As per instinct, we humans tend to believe word of mouth, so it's pretty unbelievable to say that we won't do the same while looking for local stores online. Referrals to a local store or sappy, positive feedback to a local business's services tend to get our adrenaline flowing – and with good reason. We want to trust in brands that people trust blindly because let's face it – we have been scammed before, and we're scared of getting scammed again.
We adore the happiness that we achieve with retail therapy, so why should we consider shopping from a brand that solicits more negative reviews than positive ones or those that are fake and bought?
Create a landing web page for soliciting reviews from your customers. Showcase all types of reviews and encourage a rating system for people who want to scan and compare the responses.
Hire a marketing agency for handling the email accounts of your loyal customers or subscribers to your newsletters and ad campaigns. Send them personalized ad campaigns via email and ask them to rate your services on your website.
Be responsive to the reviews and learn to take criticism. By responding to queries and acquiring testimonials, you can guarantee a positive fan following in no time.
5) Check your Content through Google Webmaster Tools
Why don't people make use of Google's analytical tools when a majority of them are free? If you cannot afford an agency for handling your local rapport online, you can learn how to do it yourself for the time being. It's better to stay in the fold rather than to ignore your website's health.
Google Webmaster Tools allow you to keep track of your website's overall health so that you can not only update your content according to new algorithms but also take care of any issues debilitating its performance.
GWT helps to notify you regarding your website's loading speed. If your website takes more than 3 seconds to load, you can lose leads to competitors. With the help of Google Spiders crawling through the content of your website, you can learn about any issues that hinder its speed.
GWT will also notify you of the errors or glitches in the makeup of your content. For instance, duplicate content or web pages with broken backlinks are penalized by Google as low quality. GWT can help you keep track of your pages so that you update or remove duplicate content before they get flagged for inconsistency or irrelevancy.
GWT helps you to identify the demographics of your users for creating location-centric and buyer-specific content.
GWT also helps you to improve your schema markup, including changes required for altering your title tags and Meta description as well.
At times, handling local SEO is more frustrating as compared to SEO spread over on a global and vast timeline. However, if you can manage to bake content with quality, you can surely monitor its SEO with regular backlink upgrades and use of long-tail keywords as well.
Download thousands of Themes, Plugins & Graphics to create your Website. Use promo code ThatsJournal and get an additional 10% off
for All MonsterONE Plans
.
Disclosure: Thats Journal is supported by our readers. This page may contain affiliate links. That means, if you click on these links to make a purchase, we may earn a small commission (at no extra cost to you). These funds help us to keep this blog up and running.