It is impossible to deny that Instagram is getting more and more popular. Some people use this social network to promote their brand. Others are interested in getting inspiration and sharing their photos. Sometimes I even wonder – how people come up with such amazing ideas for their feeds? Anyway, I know some secrets that allow making your Instagram account well-known.
Today, I want to share some of them with you. Imagine thousands of likes on your posts. Imagine thousands of followers who are waiting for your next post. If you want to get all of these, check out these 17 tips that I have prepared for you below.
1) Take Advantage of the Official Business Account
Owners of both small and large businesses are always interested in increasing their credibility. Instagram gives the opportunity to:
Get a blue badge in your account (which verifies your account);
Include a contact button (that allows people to communicate with you).
Do you want to make your account authoritative? Then, it will be the right choice to use this option. To make your official business account better, you can take advantage of this social media pack. It is perfect for fashion-related topics and retail brands.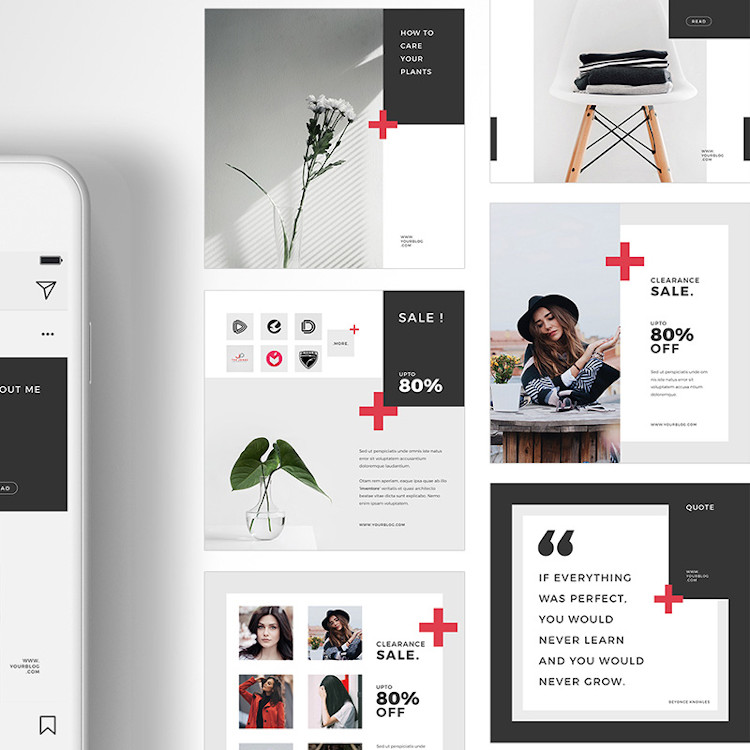 2) Make Sure to Write a Bio that Captures the Attention
Your bio is something that you should take care of. It allows driving more sales and growing your list of followers. You can write some necessary links here. As an example, you can direct people to your Facebook account. Do not forget to personalize its appearance too. Using this Facebook cover photo design, it is possible to make your visitors interested. Do not forget to use this common way to convert your Instagram audience.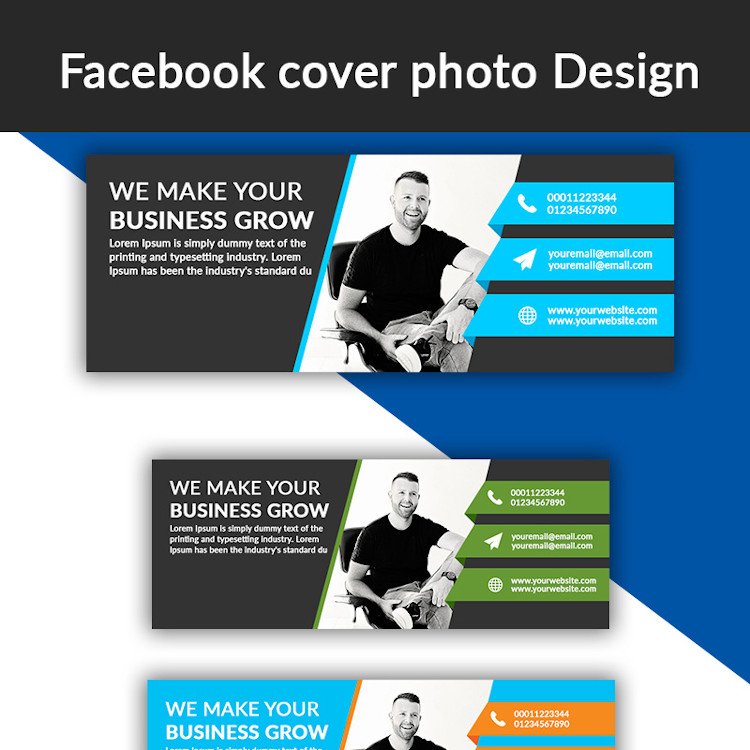 3) Connect Your Instagram Account to Facebook
I have already mentioned Facebook. What about getting a combination of your accounts in these two popular social networks? In such a way, you can gain some advantages. In my opinion, it is a perfect chance to try cross-platform promotions. It will also be quicker to add your Instagram posts to your Facebook page. Keep in mind that there are 10 cover photos for your Facebook timeline. They are something that your visitors should certainly adore.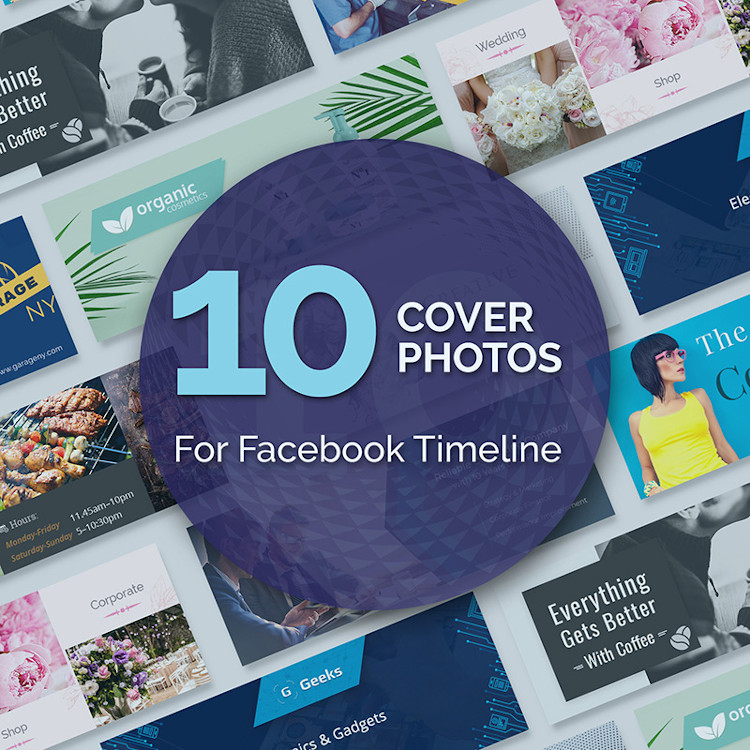 4) Make Your Instagram Design Better Using Contextual Images
What do I mean by these words? If you want to present your goods at their best, you can show them in use. In such a way, you will show their benefits visually. Many sports brands apply such a strategy. However, you can implement it no matter what sphere you are working in. Everything will be easier when you have these Instagram banner templates.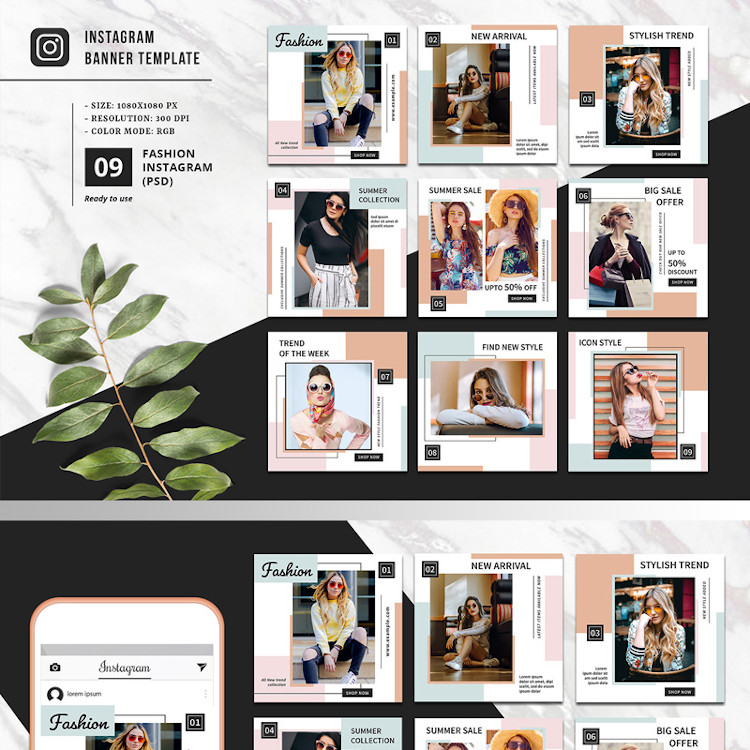 5) Post Some Inspirational Quotes
I understand those people who do not have enough time to post their brand-new content. When such a situation happens, you need something to solve this problem. Do you have some amazing quotes relevant to your industry? I am here to tell you that it is always possible to use them and drive engagement. Pay your attention to these stylish and expressive quotes. You will certainly find something that will present your individuality or brand uniqueness.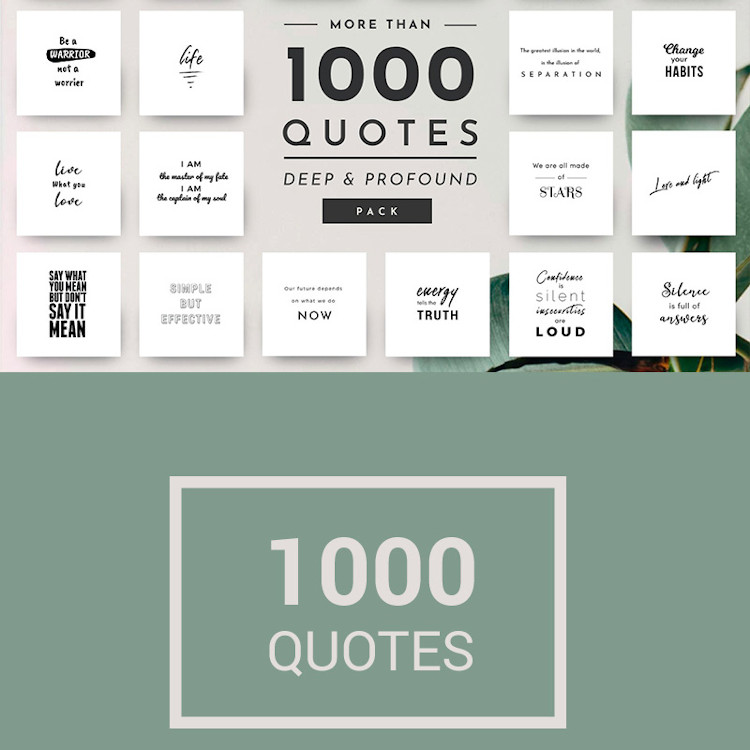 6) Maintain an Engaging Visual Story Using Your Images
It seems to me that you might have seen some accounts in which the posts are connected by one single story. Maybe, you are not familiar with such a name as Murad Osmann. However, he is the creator of the famous photography series called Follow Me. On these Instagram photos, a girl holds his hand and leads him through various places. There is no need to copy his photos. A visual story that keeps people engaged. It is the crux of the matter. By the way, you can turn to a package called Pastel. It includes some eye-catching templates for your Instagram posts and stories.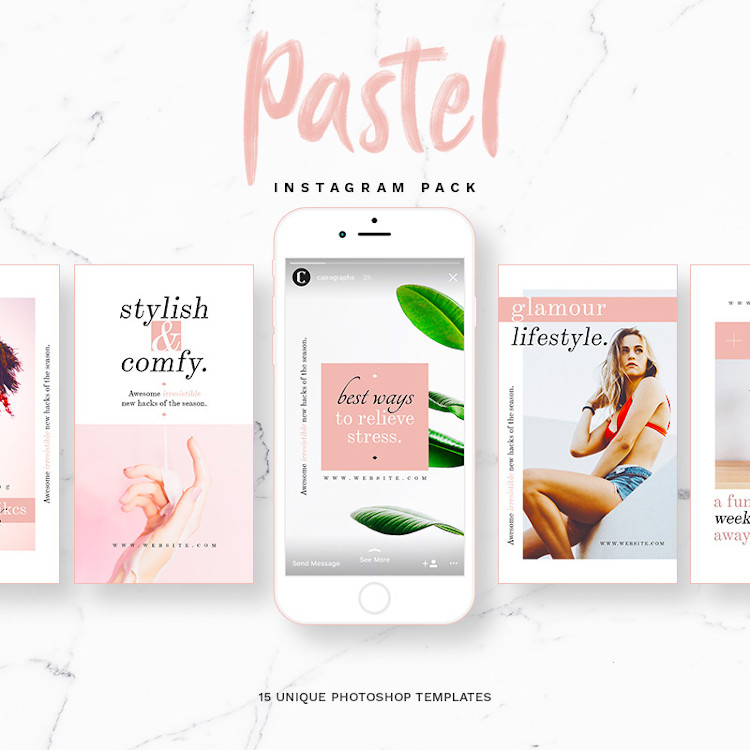 7) Mosaic as an Original Way to Present Your Photos
I am pretty sure that some of you want to get creative with your visual content. For this reason, I should mention one of the exciting ways to showcase your photos. You could have already understood that it is a mosaic. However, such a task can become a bit time-consuming. Fortunately, there is a minimal Instagram Puzzle Grid that can assist you. It will automatically generate your images as a post. As a result, you will get a perfectly fitting line of posts.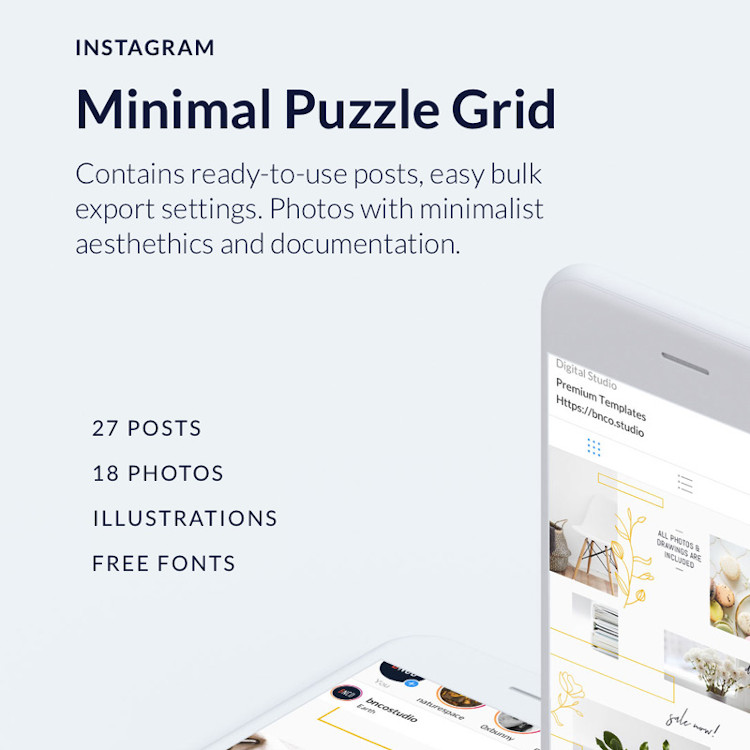 8) Find the Most Suitable Hashtags or Create the Branded Ones
Instagram marketing also includes using hashtags. It is one of the easiest ways to maximize engagement. There are many tools that allow finding the most appropriate ones. However, there is no need to use dozens of them on one single post. Use only niche hashtags. There is no need to copy some strange hashtags that have nothing to do with your post and account. You can also create your branded hashtag and put it on some ready-made templates. You can find some stunning variants in this social media pack called Sinbad.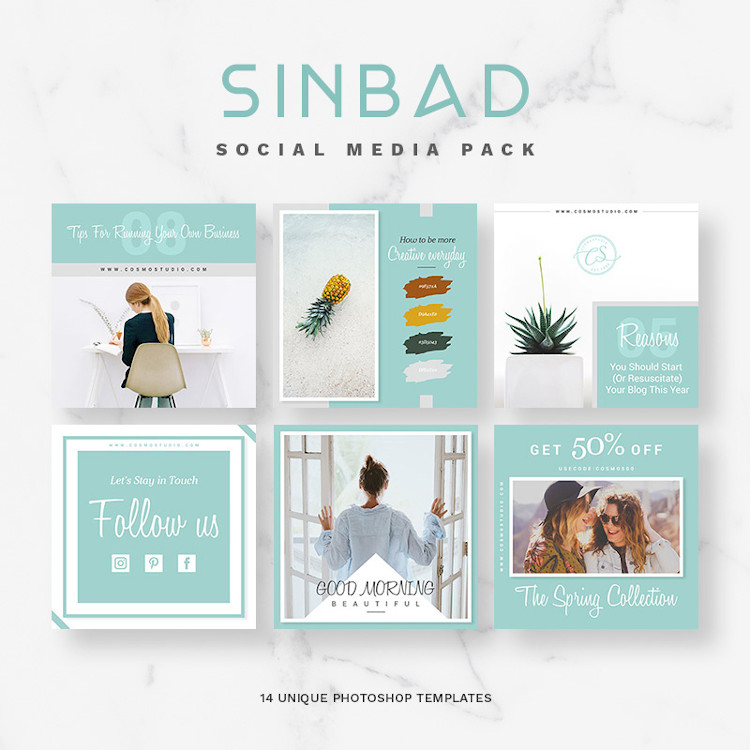 9) Share Your Posts on Various Popular Platforms
Do not forget that such platforms as Twitter, Pinterest, and others are always waiting for your posts. It is possible to find thousands of users here who also use Instagram. Once again, I want to remind you of Facebook and show these two cover photos. One of them is suitable for presenting electronics and gadgets on Facebook. Another is perfect for presenting your business on Facebook in the best possible light.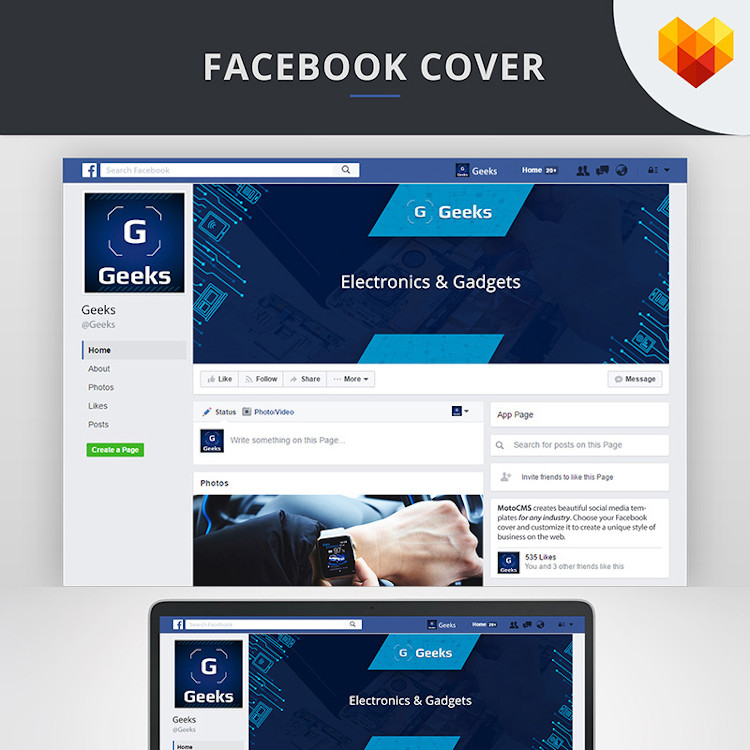 10) Like a Professional: Invest in Instagram Ads
Another way to create the best Instagram account (and popular too) is to invest in its ads. It will cost you some money. Yet, it allows narrowing down your targeting. Anyway, you should be happy with all of these likes and new followers. To make sure people will notice your ads, take advantage of these fashion Instagram templates and designs.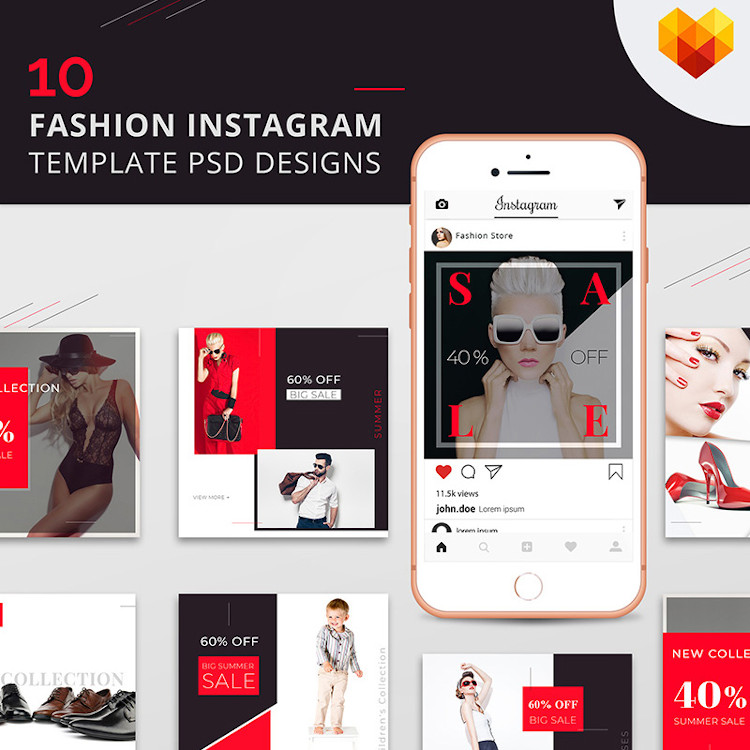 11) Make Certain to Ask Your Followers for Feedback
Your profiles in different social networks is a great way to answer the questions. However, you can also build a strong connection by asking questions yourself. Your audience will get a feeling that they also invest in your brand. You will also have a chance to generate more ideas and engage people in the process. There are 200 entrepreneurial quotes that can make your social media posts better.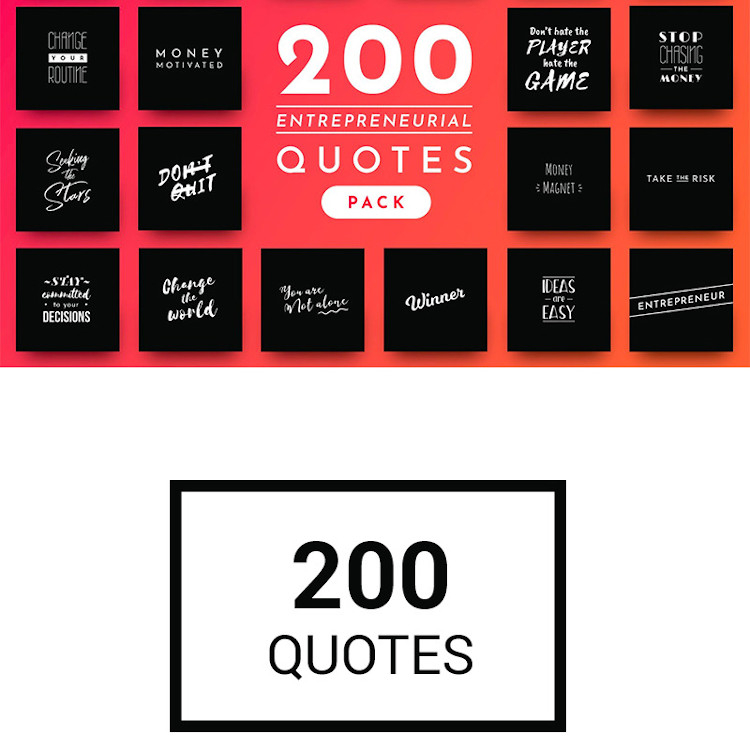 12) Turn to User-Generated Content Contests to Get More Followers
There are some other purposes you can use your Instagram posts for. I am talking about getting users involved in different user-generated content contests. What are these steps users need to follow?
Submit a photo.
Add a specific hashtag.
Wait for the results of the contest.
This allows spreading your message all over the world. You can easily announce your contest using these vibrant banners for social media.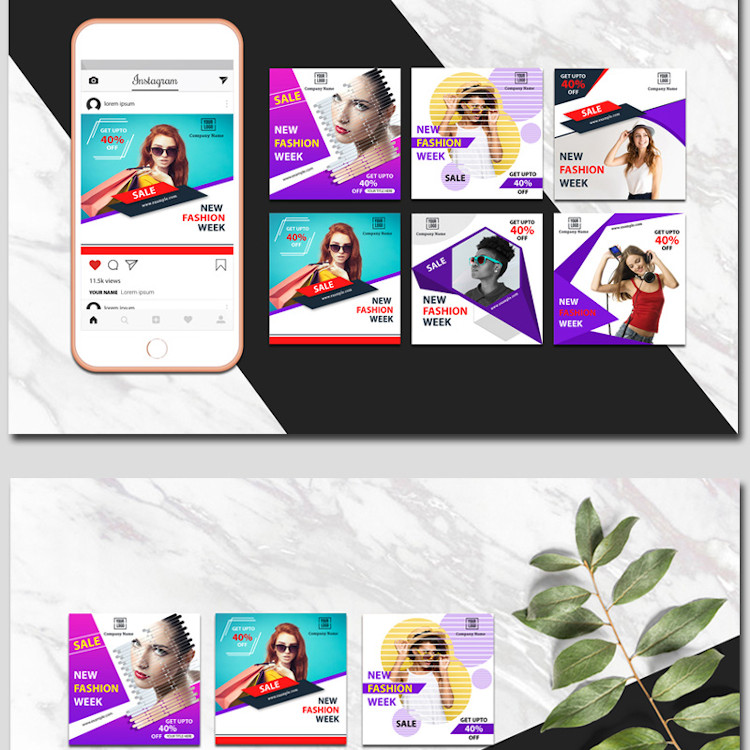 13) Try to Implement Landing Page Contests
You can also make your Instagram content more interesting using a landing page contest. This is another type of contest I want to focus your attention on. It is a little bit different from the previously mentioned one. They will make your followers leave your Instagram profile. As a result, they will land on your website. Anyway, more and more people will come back to your Instagram account. Maybe you will decide to have more contests to gladden your followers? What about delivering a message about your contest using these stylish Instagram story package?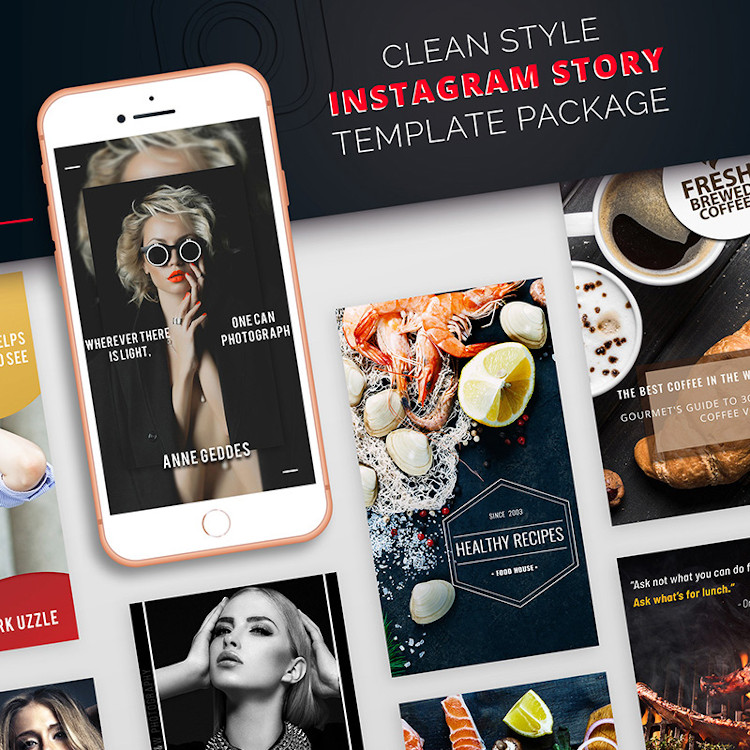 14) Positive Emotions? Videos Are Here to Help You
A wide range of stuff you can post to engage your target audience is connected with videos. I want to offer you these animated Instagram video templates. They will certainly boost your online-presence and make Instagram feed more exciting to view.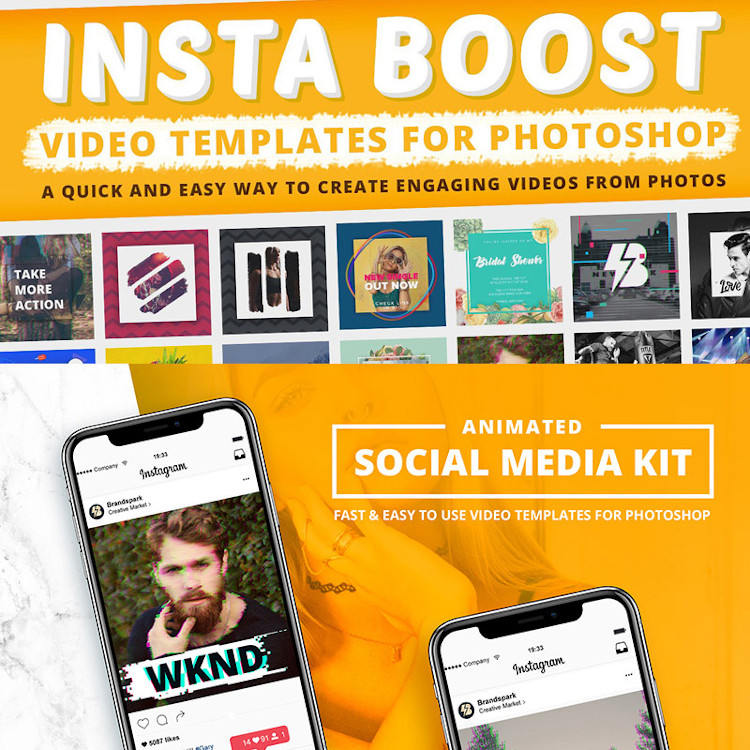 15) Cooperate With Different Influencers
Many brands are using a marketing strategy when they pay influencers to promote their products and services. If you do not have a large budget, there is no need to worry. In my opinion, such an option also works when it comes to a smaller scale. You can partner up with influencers and create, for example, video advertisements. Then, it is possible to post them not only on Instagram but on Youtube too. I also have a marvelous Youtube cover that can grab more attention.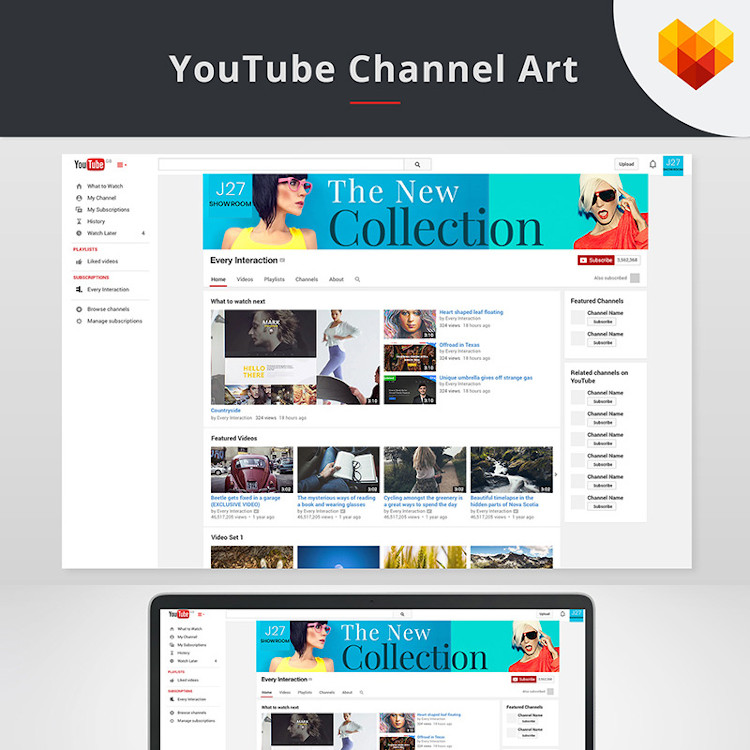 16) Organize Your Feed Using Same Colors and Filters
Everyone who uses Instagram knows that he or she can improve your Instagram account design using filters. They can add the necessary look for your feed. These will automatically add visual attractiveness to your profile. If you do not have enough time, you can take advantage of the social media templates. They can also create an impact you want.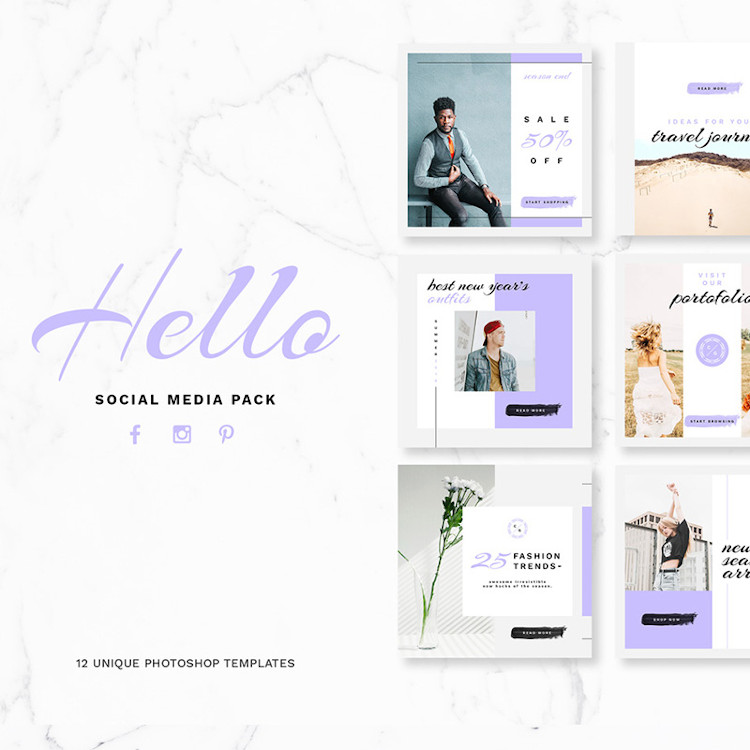 17) Do Not Forget About Call-to-Actions
Call-to-actions are surprisingly effective when it comes to social media. They are capable of sending a positive signal to your audience. They make it more likely for you to get more likes. In other words, you will be able to build a two-way communication channel through your posts. Among the most popular call-to-action words, I can mention the following ones:
share it with a friend;
tag a friend who might like this;
write to us to get your coupon for a discount;
click;
try;
register;
buy;
and many others.
Actually, when you have such an incredibly modern social media kit, everything should be easier. Take advantage of these eye-catching templates and mix them with your call-to-action phrases.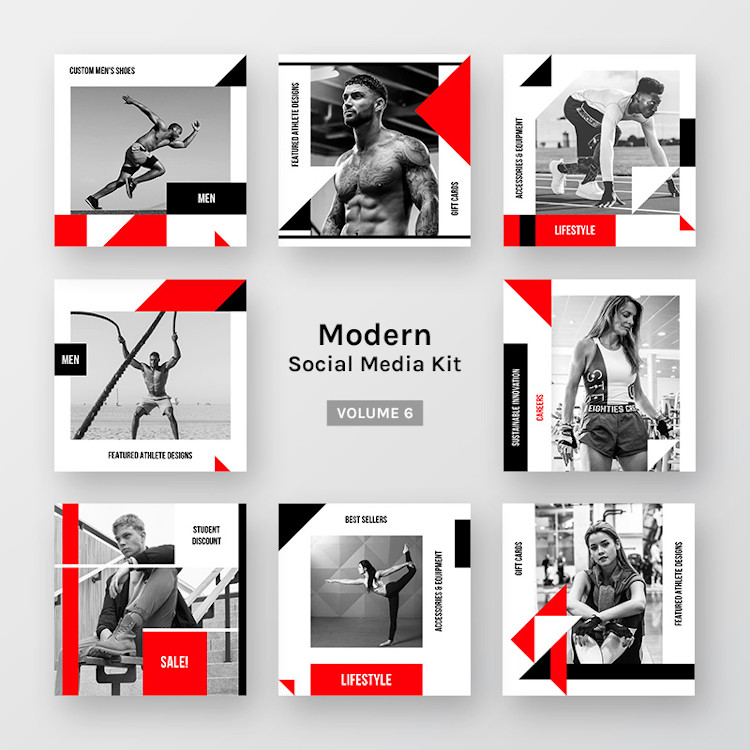 The following four tips do not require additional explanations. Just keep them in mind and use them to create the best Instagram account.
Sum Up
It is time to get active on your Instagram and get as many followers as you want. It does not matter whether you are a loyal Instagram user or only getting started. You can easily implement all of these pieces of advice and impress your audience. Thanks for reading!

Download thousands of Themes, Plugins & Graphics to create your Website. Use promo code ThatsJournal and get an additional 10% off
for All MonsterONE Plans
.
Disclosure: Thats Journal is supported by our readers. This page may contain affiliate links. That means, if you click on these links to make a purchase, we may earn a small commission (at no extra cost to you). These funds help us to keep this blog up and running.