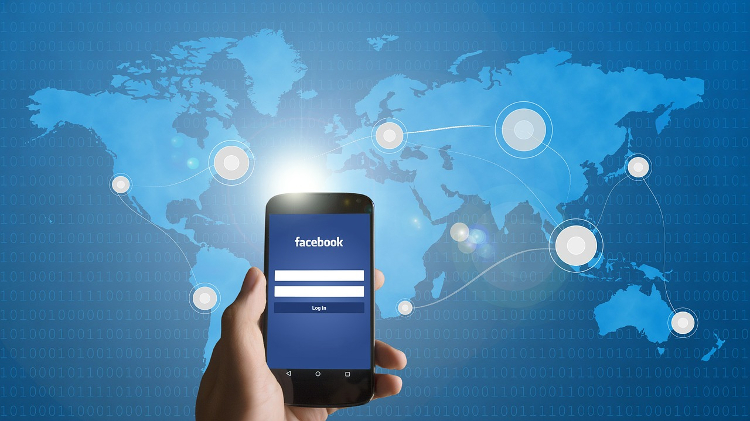 Increasing the number of customers you have by taking advantage of Facebook Groups is a no-brainer. When done correctly it can be a low cost form of marketing that yields big returns. Marketing with Facebook Groups can be done in a variety of ways, and carving out your unique methodology can be accomplished by taking the tips below into consideration.
1) Establish yourself as an authority
Instead of blindly throwing as many promotional messages as you can at your Facebook Followers have a different approach. One that isn't promotional, but instead adds value via knowledge and insight. This will make you look like an authority in your niche.
An authority on a subject is more likely to make sales, so striving to achieve such a status is a great idea. Establishing yourself as an authority takes time. After all you wouldn't trust a person you have just met, would you?
By sharing up to date niche specific content and tips related to the problems your target audience might have you are indirectly promoting your brand. You're basically positioning yourself as a problem-solver. If you're willing to share high quality solutions for free, then buyers will be intrigued what quality is on offer for purchase.
2) Ask vocal followers to get involved
Do you notice that there are certain members of the Facebook Group that tend to get involved in the discussion more than most? You need to get in touch with these individuals and ask them to work with you on certain projects. This might be to review a product, or share an opinion on something that you're trying to promote.
They would comment to the rest of the Facebook Group community. Since they are one of the followers they will be viewed as unbiased and that in turn is going to increase the trust factor with the community. Furthermore, as they are one of the vocal leaders of the community they might be recognized by most. This will add to the level of trust their words are going to have.
Ask for these community ambassadors for their own opinions. It would not be professional if you tried to force them to have a specific opinion on a particular subject. If you have faith in your products and services then you can trust the brand ambassadors to be impressed by what you have on offer, and share that with the rest of the community.
3) Give away old products
If there is a video course that you have on your website for many years, or other products then why not give it away for free to your Facebook Group followers. This will create a buzz around your group and incentivize others to join. Giving away free products means current followers have reason to stick around for the long-term and get their friends to join.
Utilizing your current assets to full potential can give you the tools to gets floods of new followers in a short period of time. It might be that a training course is not selling much anymore because it's a bit outdated. There is no harm in creating some buzz for it by giving it away on your Facebook Group. Alternatively, you can put together a free e-book that is given away for free. The cost of putting it together wouldn't be much, but the returns will surely be worth the investment.
4) Answer questions
Make sure to be active in the community by answering questions. Let's say that you are running a promotion or are trying to launch a new product. Potential customers may have a variety of questions on the Facebook Group. Scan the activity and lookout for questions. The more active you are the more the community will appreciate it.
After all if you're active then that induces the followers to be active too. Make sure to answer questions in detail so that there's no confusion. It might be the case that hundreds of followers will see the answer, so why not make it informative.
5) Use pinned posts
Is there a particular post that you want to be the focus of the group? Then take advantage of pinned posts, which as the name suggests are posts that can be pinned at the top of the page. It will be the first thing that group members see when they go to the group page.
The pinned posts could be purely information to let people know what the point of the group is and what the rules are. Alternatively, you can use it to promote products or services. It's your call, but remember that adding value to group members is the most important thing. Keep this in mind while deciding what to include for the pinned posts.
Pinned posts can be updated daily and changed to suit what events you have going on. A pinned post that is constantly changing indicates to the group members that the admin are active. It also gives followers an incentive to visit regularly for updates.
6) Random prizes
You could run giveaways where random group members receive a sample of your product or some cool prize. For example, you could ask members to respond to a comment and a winner will be chosen at random.
Alternatively, you could do a contest where group members have to come up with a solution to something, or come up with a quote in order to win. This adds a bit of challenge and might get the group members actively involved.
Creating any kind of buzz around the Facebook Group page leads to more people seeking out the group and signing up to see what all the fuss is about.
Conclusion
Anyone interested in using Facebook Groups to get new customers, subscribers and followers should pay attention to the tips mentioned in this article. You'll find that they are simple to implement and can drive the brand recognition up.
These tactics are especially useful for small businesses that have a smaller budget for marketing. This type of social media marketing is low-cost, so there is no excuse not to give it a try for yourself.
Download thousands of Themes, Plugins & Graphics to create your Website. Use promo code ThatsJournal and get an additional 10% off
for All MonsterONE Plans
.
Disclosure: Thats Journal is supported by our readers. This page may contain affiliate links. That means, if you click on these links to make a purchase, we may earn a small commission (at no extra cost to you). These funds help us to keep this blog up and running.