Design is one of the main things for many kinds of business. Everyone needs engaging design because this is the first clients pay attention to when visiting the site. The magnificent design of the pages will draw the attention to your blog, portfolio, or online store website. Astonishing graphic elements in your presentation will impress your colleagues. An interesting font on the signboard of your bakery will make people order your croissants.
Every designer knows that drawing of graphic elements is time-consuming. But, what if every designer or developer may get an infinitely huge pack of pre-designed elements like icons, fonts, tons of elements for mockup production, thousands of business presentation templates. Today we are going to take a look at the 10 best packs of graphic elements for everyone who deals with design.
Ultimate Review of the Best Graphic Solutions
1) 15 Niche Business Logo Designs Bundle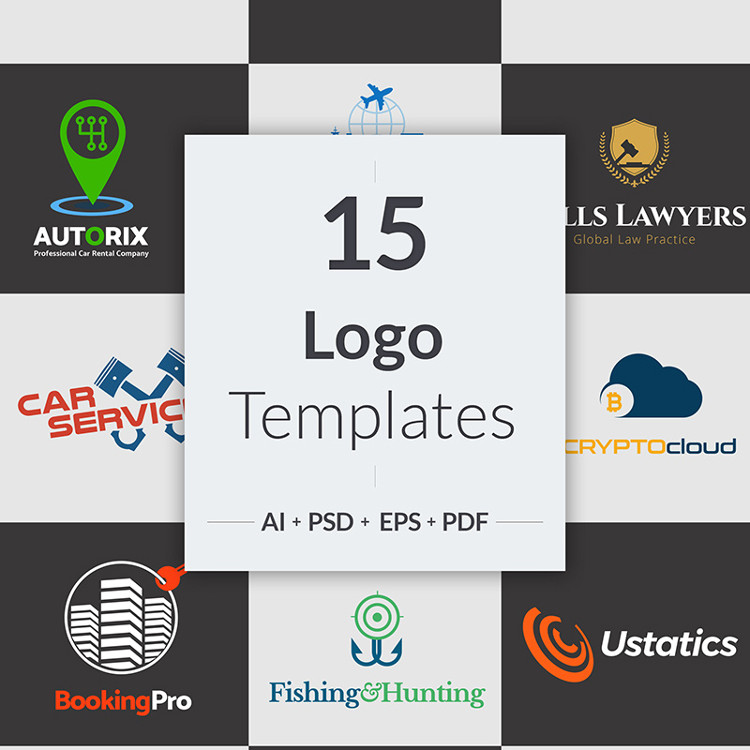 Niche Business Logo Designs Bundle has been created by MotoCMS especially for freelancers and design companies who need to craft professional logo designs for their projects. All the logo templates are available in various formats like AI, SVG, EPS, JPG, and PSD, that gives you an opportunity to edit your logos in the most popular graphic editor software.
Every logo in a bundle has been made to look perfectly on any modern device, display or as a print on different surfaces. Each of the items included can become a logo for a future famous and successful brand. Do not miss a chance to get this set of premium logos for an affordable price.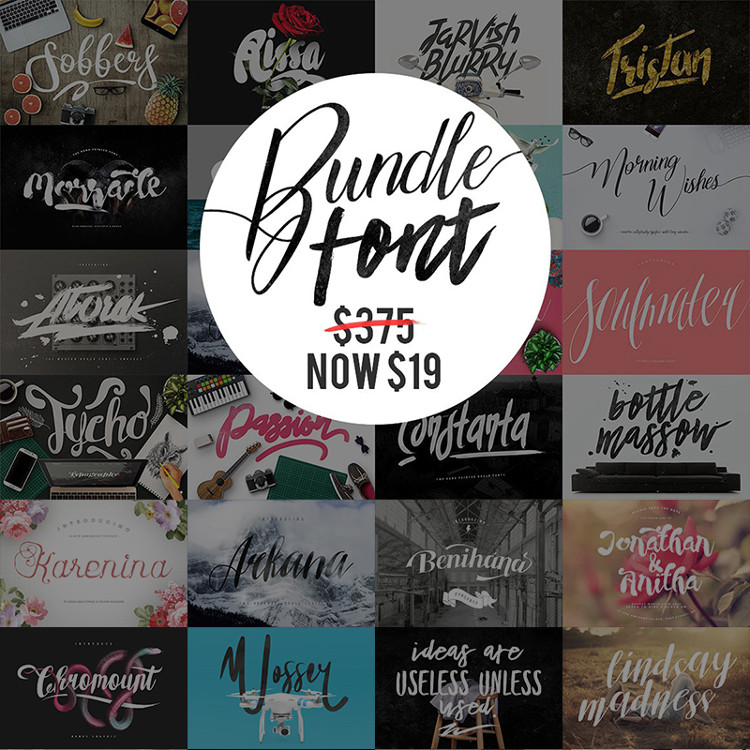 This Mega Fonts bundle is an awesome solution for designers and developers who wants to impress their clients by gorgeous fonts styles in their projects. This pack includes 35 fonts, more than a thousand of glyphs and a huge pack of additional graphics.
A set of such classy fonts and graphic solutions can be leveraged for designing logos, labels, images, for printing on t-shirts, using on news headlines, posters, etc. Such a little price can be a good bonus for every freelancer or company that make WordPress web design themes for their customers and want to save some money.
3) Scene Creator Bundle Product Mockup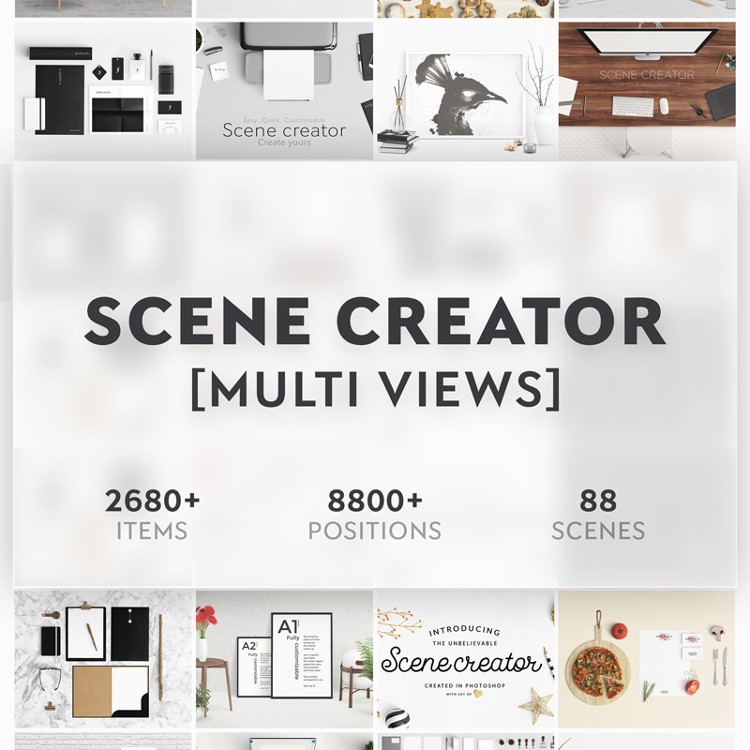 Scene Creator is a must-have bundle for everyone who deals with mockup production. This pack contents 2680 items disposable in 8800 positions. Moreover, it includes 31 walls and floors in resolution 7000×7000 and 7000×5000 pixels.
Some of them are customizable, so you may create a unique style for your mockup with ease. All the items are available in PSD format. Many of them are editable as a smart objects and all the objects and their shadows are separated. From now, the only thing you need to create any mockup is your imagination while the rest you will find in Scene Creator Bundle.
4) Jumbo Flat Icons Pack Iconset Template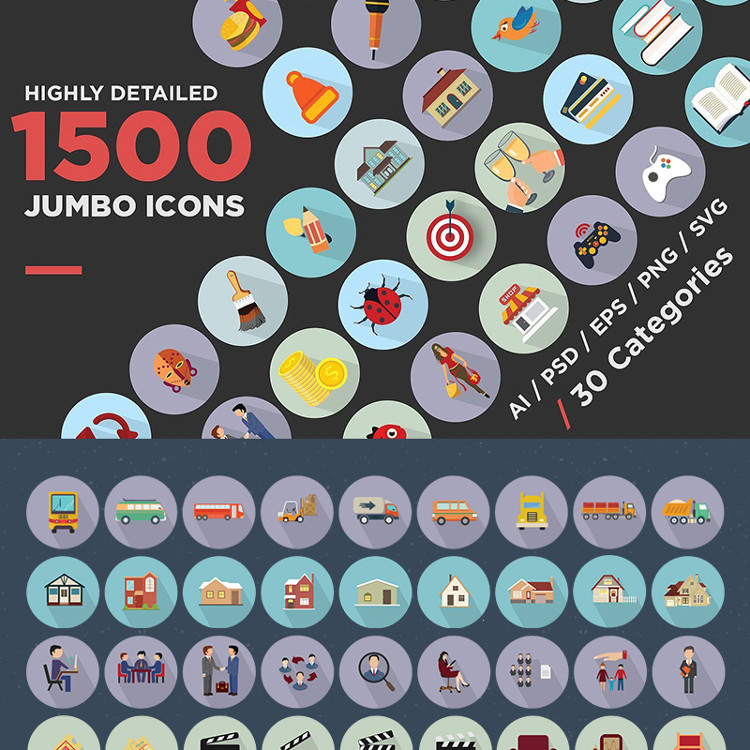 Jumbo Flat Icons Pack is a huge library of highly detailed icons that can be used for mobile apps, prints, branding, or in the web. The set includes 1500 flat icons that are available in AI, PSD, EPS, PNG, SVG formats and separated for 30 categories.
Every icon is fully customizable, so you can change the appearance of icon to make it perfectly fit your logo, mobile app icon, etc. All the icons from this pack are scalable, so you may be sure that your logo will look perfectly even on a huge print. Moreover, the author of this wonderful pack is in process of expanding the range of icons and new updates will be available for absolutely free.
5) Xmas 2019 Business Graphics Bundle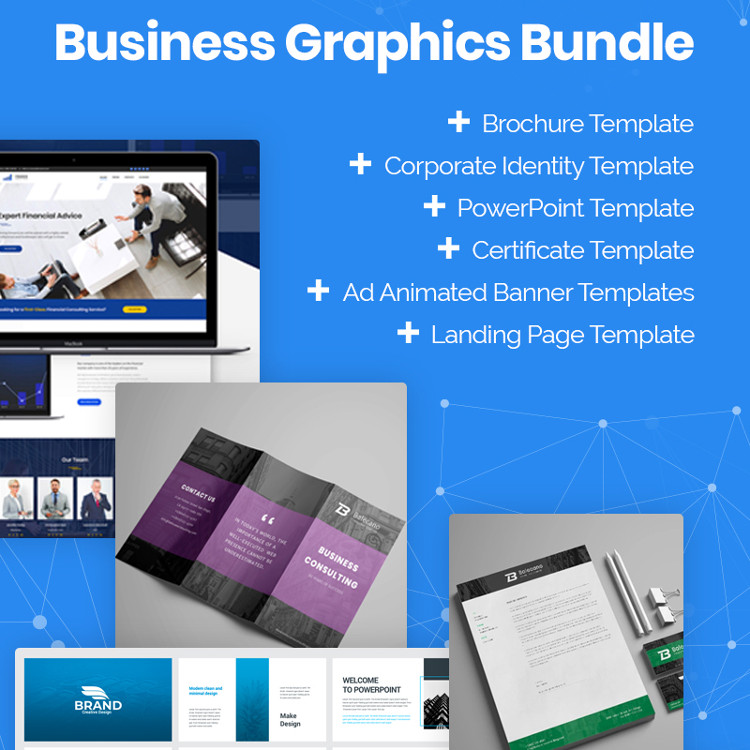 Xmas 2019 Business Graphics Bundle is the thing that could save your time and money because it includes a set of pre-designed graphics for your daily business tasks. This pack contains business consulting tri-fold brochure template that will help you create a stylish tri-fold brochure for your business shortly.It is fully layered in PSD, ready for customizing and disposable with free fonts. Besides, in this bundle, you will find a corporate identity template, powerpoint business template for 30 slides with pre-designed 100% editable graphics and free fonts. Certificate template, ad minimal banner templates, and landing page template are also available in this pack.
6) Becris – Premium Line Icons Iconset Template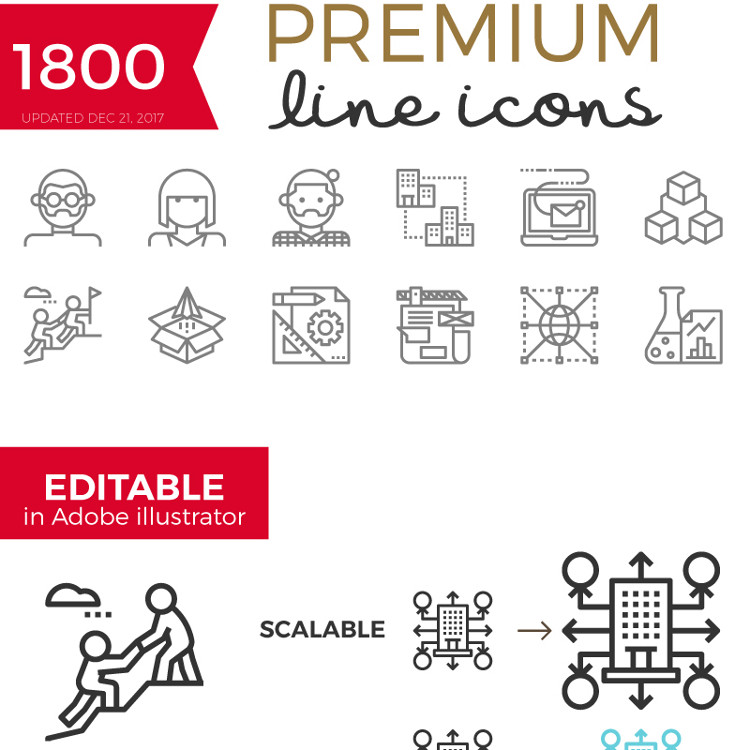 Becris is a handcrafted line icon set comprising 1800 premium icons for multiple purposes. All the icons are named and separated for categories, so it will be easy to find the correct icon in a moment. There is a lot of absolutely different categories that means you can find an icon for any topic.
They are available in many formats like PSD, SVG, AI, EPS, and 4 sizes for PNG. Also, icons have editable stroke weight and changeable colors that allows you to make your icon unique. With that being said, this pack can be great for designing website pages, mobile apps, packaging, and many others.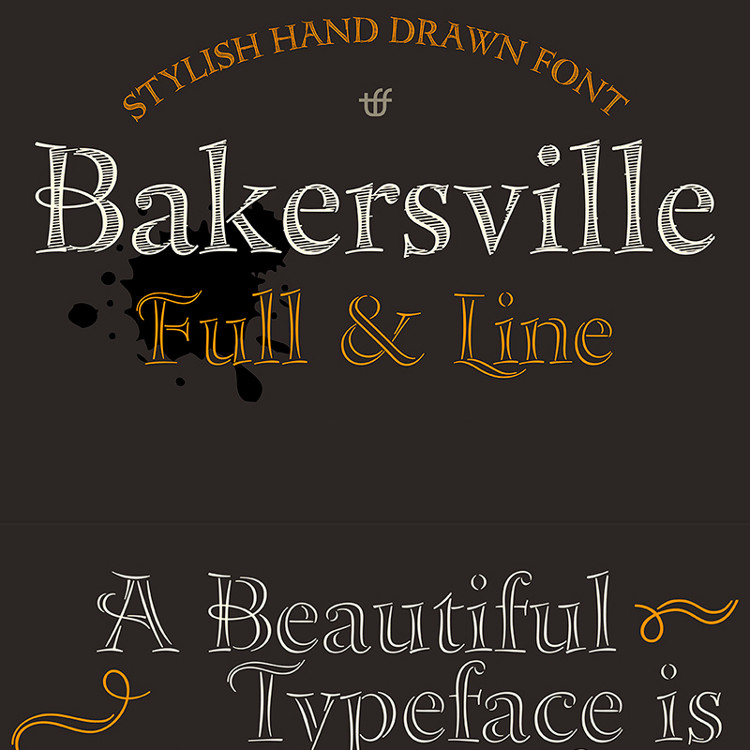 Do you need something interesting for food packaging or menu's design? Add authentic handmade look to your product with Bakersville drawn sketch fonts.
The pack includes 2 types of sketch fonts that can be used for packaging design as well as in the elements of coffee house, restaurant, or bakery. This peculiar font can be a special decoration and will add a specific atmosphere to your place.
8) 168 Watercolor Chevrons, Darts, Phrases Illustration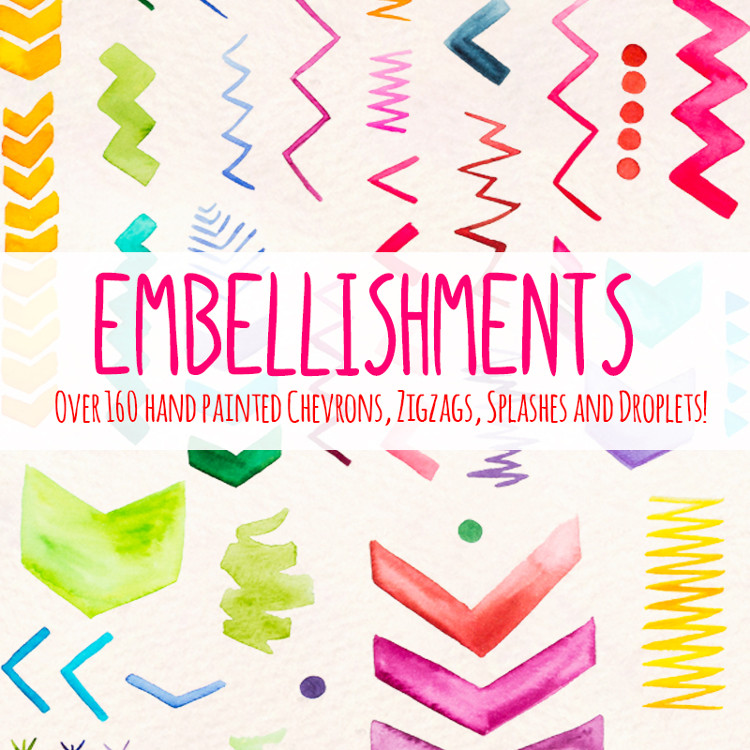 The pack of 168 Watercolor Chevrons, Darts, Phrases Illustration has been designed mostly for web use, however, these graphics can also be used in prints or small business designs. It contains 168 hand drawing or painting elements like arrows, zigzags, textures, shapes, phrases, and many others.
Each element is available in different formats, so it can be edited at the most popular graphic editor software. PNG files are the scans from the original drawings, and EPS and AI files are smoothed versions for better scaling. So, this huge pack of beautiful graphic elements will be a great addition to your designer collection.
9) Bundle of 10 Professional Layouts of Ready-to-Use Niche Business Logo Template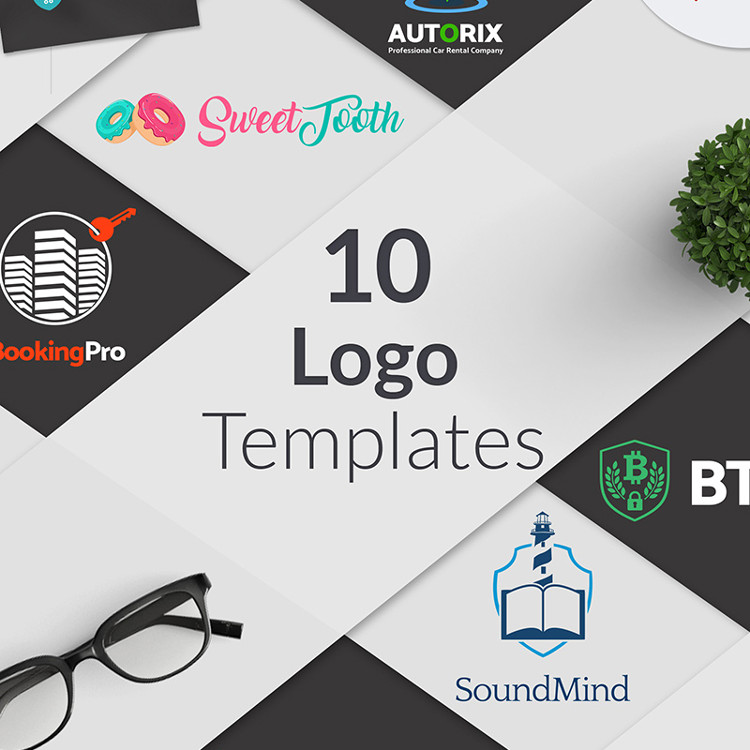 This is the finest bundle of 10 professional business logo templates made by MotoCMS. This pack will be really useful for freelancers who needs to craft professional logos for their clients. Every logo template is available in the most popular graphic editor formats like AI, SVG, PDF, EPS, JPG and PSD.
It means that logo designs can be fully edited or customized in Adobe Illustrator and Photoshop. All the logos are scalable and will perfectly look on any screen or printed production. Thus, if you want to craft professional-looking logos for your projects, this bundle is what you definitely need.
10) Infographic Pack – Presentation Asset v2.2 PowerPoint Template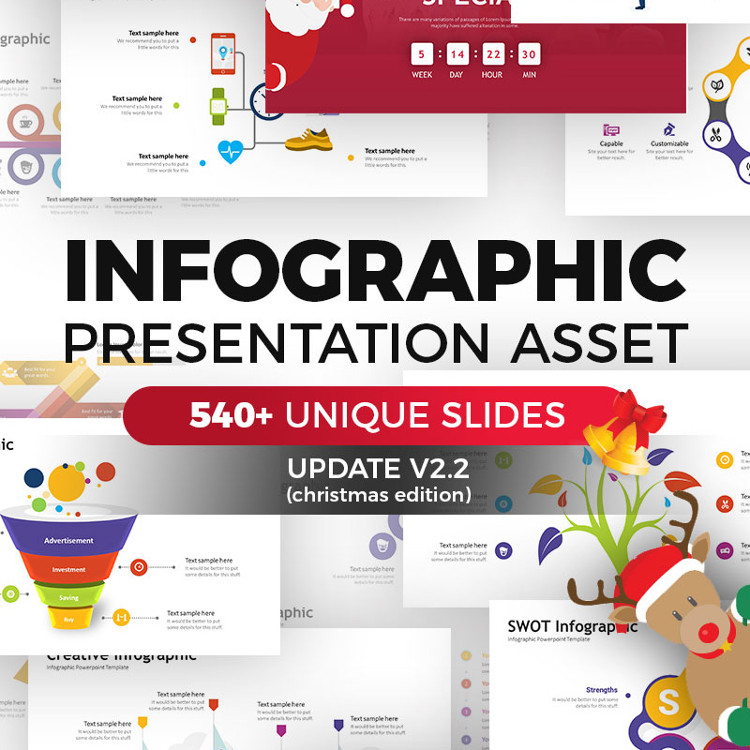 This amazingly huge infographic pack includes more than 22000 slides while over 1100 of them are totally unique. All slides are divided into 30 categories, so you will find the correct slides shortly. Slides from this pack cover all types of business and have animated and non-animated versions.
Additionally, purchasing this pack you get free lifetime updates and support. Every slide from the set is fully editable while graphic elements are scalable. One-click color scheme features allow you to change the color of each element in just a moment. Besides, the pack contains 8000+ beautiful icons for more ways to show the content.
Bonus Template – Entorum – Business PowerPoint template with customizable infographics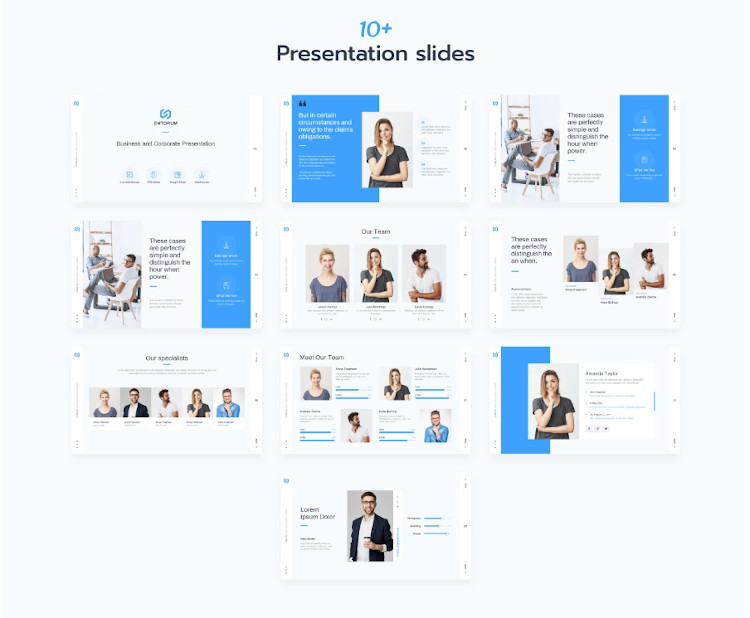 This superb PowerPoint template contains 800 slides with fully customizable charts and diagrams. Moreover, you can change any custom vector item following your requirements. You may do it directly in PowerPoint or Excel. What is more, more color options and items are coming in the Entorum updates.
Summing-Up
As we see, there is an amazing variety of logo templates, icons, fonts, graphic elements, and pre-designed items for any occasion.
Using all of these packs everyone can become a professional designer and start to create an amazing mockups, designs, presentations, etc.
Therefore, if you are a designer or developer, I'm sure that you've already found something that can take your design to a new level. In other cases, this preview will help you to choose an option for your future project.

Download thousands of Themes, Plugins & Graphics to create your Website. Use promo code ThatsJournal and get an additional 10% off
for All MonsterONE Plans
.
Disclosure: Thats Journal is supported by our readers. This page may contain affiliate links. That means, if you click on these links to make a purchase, we may earn a small commission (at no extra cost to you). These funds help us to keep this blog up and running.