Getting older means buying more candles for the birthday cake. At one point, you can understand that the price of candles is bigger than the price of the cake itself. Anyway, that is not the thing that we want to share with you. Now, you are reading an invitation for a superb 17th birthday party of Template Monster. It will be a monstrous party that you just cannot miss.
Some people decide to visit different birthday parties in order to taste a piece of cake. Do not worry. We are not talking about every single person. Fortunately, TemplateMonster can give you the opportunity to taste only a piece of the digital cake. Either way, it is going to be more delicious than an ordinary one. Do you feel too intrigued right now? In this case, we will describe all details that you should keep in mind…
Step 1: Pre-Party
TemplateMonster thought that it would be nice to make your dreams come true on its 17th birthday. For this reason, you will get something special. Before this, it is important to subscribe to the Monstrous Birthday Party launch notification. Without it, you are going to miss the best part of the pre-party. Who does not want to receive a free bundle? Especially a bundle that comes alongside the following digital items:
a premium landing page;
one PowerPoint template and two illustrations packs;
a social media templates pack;
a pack of animated banners.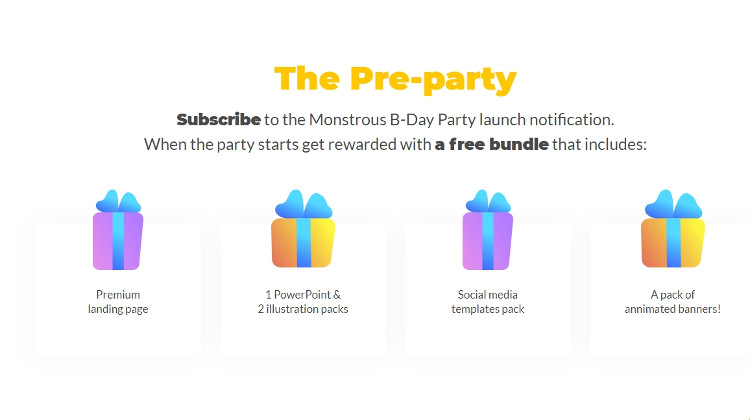 Step 2: Everybody Rock Your Body, It Is TemplateMonster's Birthday Party
This step can be described in a few simple words – up to 50% on the best-selling items. We think that it will be the most pleasant aspect of the party .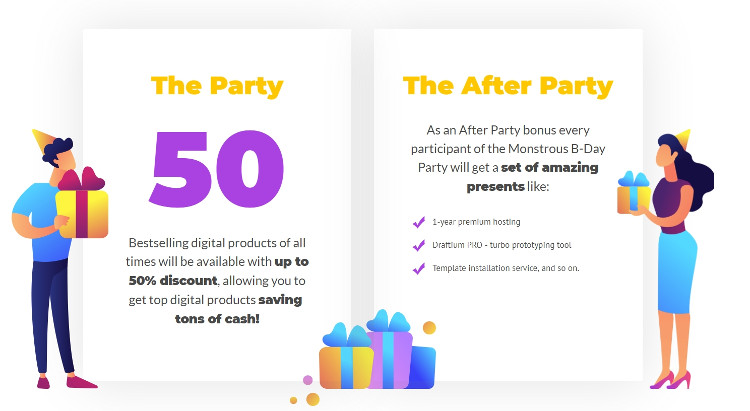 Step 3: After-Party
If you want to celebrate everyday like it is TemplateMonster's, you will have such a chance. The after-party is going to be full of presents that you cannot even imagine. As an example, you will get:
1-year premium hosting;
Draftium PRO (a turbo prototyping tool);
template installation service;
and others.
TemplateMonster does not get older. It steps on the next level. Make certain to visit this unforgettable party on June, 17!

Download thousands of Themes, Plugins & Graphics to create your Website. Use promo code ThatsJournal and get an additional 10% off
for All MonsterONE Plans
.
Disclosure: Thats Journal is supported by our readers. This page may contain affiliate links. That means, if you click on these links to make a purchase, we may earn a small commission (at no extra cost to you). These funds help us to keep this blog up and running.