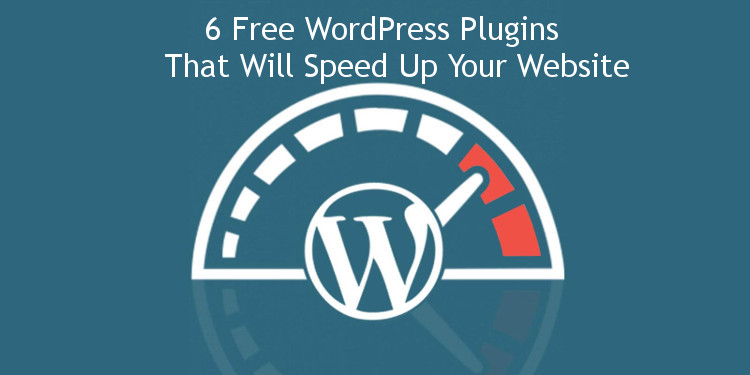 You have heard successful business owners telling how they cannot get enough of their WordPress sites. You have taken the cue and checked that off from your to-do list. Now that your WordPress site is up and running, are you not happy with the results? You had expected more conversions, a better ranking too, maybe? But your business is still in the tunnel without a light in the end.
However, that does not mean that you need to give up your hope of being a sensational overnight success story (not before trying every trick to tweak your website performance).
That brings us to the question, how do you improve your WordPress site's performance? Considering that 47% of consumers tend to leave a website if it takes more than 3 seconds to load (yes, that fast), an improvement in speed can solve all your problems.

6 Plugins you need to add to your WordPress cart right now
Start preparing your Thank You speech already because you are about to win the 'Entrepreneur of the Year' award soon. I have some magic tricks (Read: Free Plugins) to make you an overnight success. Stop losing your customers and soar up the ladder with these amazing speed-enhancing WordPress plugins.
A personal favorite, WP Fastest Cache has hit the middle ground among the host of plugins available on WordPress. With more than 20000 positive reviews (one being mine), this plugin is the right blend of basic as well as advanced features. It is user-friendly and comes with a great set of features. All you need to do is install it, activate and save the settings to run it on your website. Plus, it is FREE.
Notable Features:
Clear cache and minified CSS with one click
Set expiration timeline for URL strings and posts
CDN integration
A brainchild of KeyCDN, Cache Enabler is a lightweight plugin that barely takes a few minutes to set up. You can set the expiry time for caches to decrease the load on your website. Although sparse on the features, it doesn't really bother you because you don't have to spend a penny from your pocket. Moreover, it does what its name claims better than any other plugin in the same genre.
Features:
Clear cache with a click
Set cache expiration and other behavior
Minification feature
The whopping 5 million downloads of the plugin stands as the most honest witness of its efficiency. A widely used caching plugin for WordPress sites, the plugin is pretty easy to set up (and comes gratis, too). However, the plugin also has some advanced settings (in case you want to explore more) that come with the premium version of the application.
Features:
Supports Mod_Rewrite, PHP and Legacy
Serves static .html files
Cache preload available
W3 goes beyond the ambit of a caching plugin and operates like a separate framework altogether. The plugin comes with a massive array of caching methods that honestly makes it a little challenging to set. However, there is no question when it comes to the efficacy of the application. You can take advanced support for CloudFlare, but I suggest you trust someone who handles advanced settings on a daily basis.
Features:
Browser and database caching
Object caching
Minifying
WP Super Minify is the ideal option if you are looking for one plugin that can combine JS, HTML and CSS files and compress them to reduce the website-loading time. However, it is important that you take note of the fact that the plugin can get in the way of other plugins that it does not support. It is better that you check the compatibility before running it.
Features:
Can minify JavaScript, CSS and HTML
Disable compression of JavaScript or CSS files
CDN service- enabled
Based on the Yahoo Smush, this plugin will help you optimize the images on your site and cut down unnecessary bytes from image files. The plugin is cost-free and comes packed with lots of features. However, there is a downside to it too. The issue of bugs often resurfaces and tampers with the image thumbnails. But I have got you covered there too. You can use the plugin called 'Regenerate Thumbnails' (which too is free like this one) to fix the issue.
Features:
Removes un-used color from images
Optimizes JPEG compression
Integrates with the Smush.it API
Improved speed is the panacea to all the hurdles that are stopping you from tasting success sooner. Get these WordPress plugins today and witness the dramatic effect that it has on the loading time, the traffic and conversion rates of your website. Do not install all of the above. It will just weigh your website down (that is precisely what you are trying to avoid). Install only what you need.
Hope to see you at the top of the ladder soon.

Download thousands of Themes, Plugins & Graphics to create your Website. Use promo code ThatsJournal and get an additional 10% off
for All MonsterONE Plans
.
Disclosure: Thats Journal is supported by our readers. This page may contain affiliate links. That means, if you click on these links to make a purchase, we may earn a small commission (at no extra cost to you). These funds help us to keep this blog up and running.