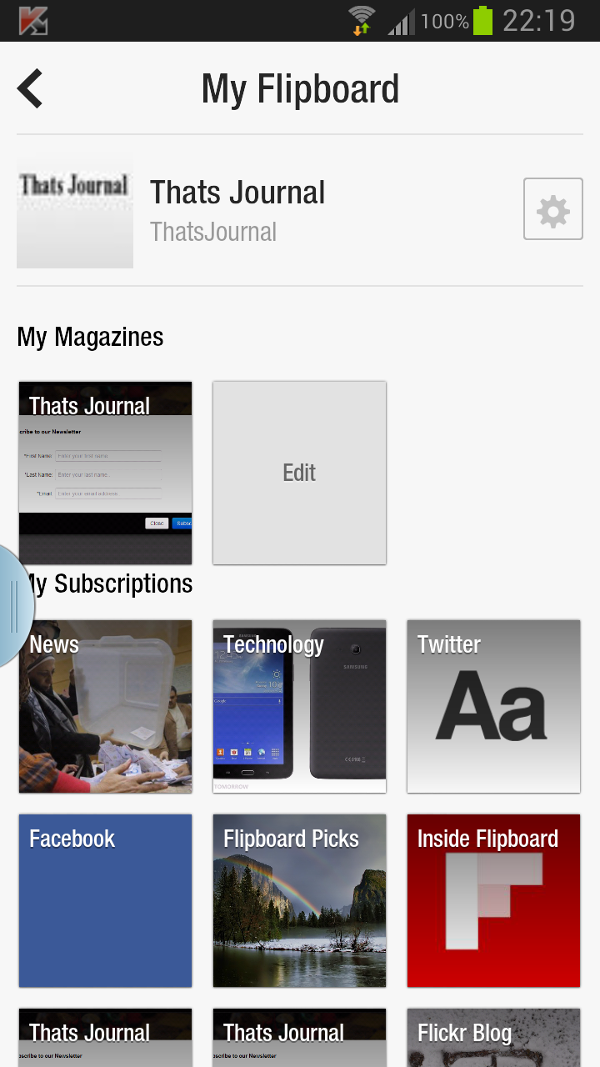 Flipboard is an interesting subscription app which you can use for creating your own magazines. You can download Flipboard for iPhone, iPad, Android, Nook and Kindle Fire. The content of these magazines are actually your subscriptions to items from Flipboard. To create a magazine in Flipboard, all you need to do is to tap on the "Flip it" + button. Then, tap on the "Create Magazine" button and enter the name and description of the magazine, select the category and create the magazine. You can make this magazine public or private as per your requirements. Now, the next time you wish to add items in to your magazine, tap on the "Flip it" + button, select your magazine and then, tap on "Add". These subscriptions are saved in to your magazine and you can view it anytime by flipping the magazine.
By using this WordPress plugin, you can add "Flip it" button in the posts editor or in the page editor of your WordPress blog. To add a post or a page to a magazine in Flipboard, you have to click on the "Flip it" button and then, select the magazine for which you want to add the post or the page and click on "Add" button.
You can use shortcode for adding "Flip it" button anywhere in your blog so that readers of your blog can add posts and pages to their magazines.
This plugin also automatically optimizes the RSS feed of your blog according to the Flipboard specification. You can use this RSS feed for submitting your blog as an official Flipboard Magazine.
Download thousands of Themes, Plugins & Graphics to create your Website. Use promo code ThatsJournal and get an additional 10% off
for All MonsterONE Plans
.
Disclosure: Thats Journal is supported by our readers. This page may contain affiliate links. That means, if you click on these links to make a purchase, we may earn a small commission (at no extra cost to you). These funds help us to keep this blog up and running.