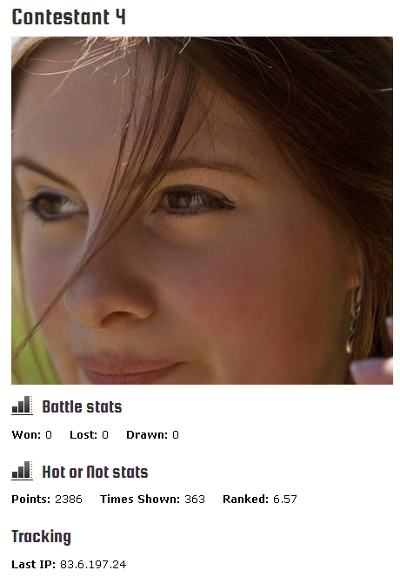 This WordPress plugin is a great way to integrate voting and rating system in your blog. If you are running contests or just want to provide an engaging experience or to test few products a voting and rating system can come in very handy. Voting is tracked by the IP address and it makes sure that a user doesn't keeps on voting for a particular item. Plugin uses custom post types to add a Competitors section in your blog where you can add your participants for voting and rating.
Here are the features of this plugin:
1) Custom rating system: You can edit the item title, description, video and image as per you requirements. Users can rate an item from 1 to 10. The default terms used can be edited as per your needs.
2) Shortcodes support: The voting system can be placed by using shortcodes in your blog.
3) Add images: Images can be added to the entries. You can also add custom URL to the images. The featured image is pulled automatically.
4) Voting performance: There is a field known as Battle stats where your users can check the performance of an item in the voting.
5) Voting duration: From the plugin settings page you can set up the duration of voting.
Download thousands of Themes, Plugins & Graphics to create your Website. Use promo code ThatsJournal and get an additional 10% off
for All MonsterONE Plans
.
Disclosure: Thats Journal is supported by our readers. This page may contain affiliate links. That means, if you click on these links to make a purchase, we may earn a small commission (at no extra cost to you). These funds help us to keep this blog up and running.