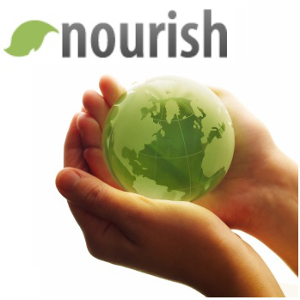 If you are not already using email marketing for your online business, you can read one of my posts where I have described the advantages of email marketing. An automatic eNewsletter is a great cost-effective way to drive traffic to your site, and with the Nouri.sh solution you can create multiple campaigns to ensure the right people are being delivered with the right content. Nouri.sh automatically converts any RSS feed such as a blog or social media page in to a newsletter that people can subscribe to. To know more about Nouri.sh, you can refer to one of the interviews I had with Sami Rowett, last year.
We are giving away 6 Basic Package subscriptions of Nouri.sh eNewsletter solution as described below:
i) Five x 3 month subscriptions: Nouri.sh Basic Package subscription for 3 months will be offered to five winners. (Each worth $225)
ii) One x 6 month subscription: Nouri.sh Basic Package subscription for 6 months will be offered to one winner. (Worth $450)
So, the total value of this giveaway is: $225 x 5 + $450 = $1575
Here are the benefits of the Nouri.sh Basic Package on offer:
1) Up to 10,000 emails per month: You choose how to use this allowance and the team at Nouri.sh will happily advise what is best for your and your goals. This could range from sending 1 newsletter a month to 10,000 subscribers, through to sending 4 emails a month to 2,500 subscribers.
2) Unlimited number of campaigns: You have the ability to create dynamic campaigns. By categorizing or tagging the posts within your blog, only relevant content is sent out in each campaign. High relevancy means a higher readership and lower unsubscribe rate.
3) Unlimited number of subscribers: You can upload as many subscribers as you want to your account. Simply upload your database when creating your account, and keep building your subscriber base one email at a time.
4) Custom templates: With custom templates you can really make the newsletter your own. Choose a template that suits your brand and your message and send out eye-catching campaigns with no Nouri.sh branding.
5) Track progress: Users can track the success of their campaigns using Google analytics. Use these stats to influence future decisions and ensure you are driving relevant content to users.
6) Multiple RSS feeds: You can create automated email newsletters and include multiple RSS feeds in your newsletters.
7) Schedule your newsletters: Scheduling is an important aspect of email marketing. A newsletter which is scheduled correctly gets a higher open rate and click through rate. Nouri.sh provides scheduling options for your newsletters so that you can schedule them on a specific date and time.
8) Personalized support: The Nouri.sh team are on hand to ensure you make the most out of the service. The more they know about your needs, the more they can tailor Nouri.sh to suit you. They can help you grow your subscriber base, improve your campaigns and are open to users suggestions for new features.
To enter in the giveaway, all you need to do is to perform simple social actions:
1) Like us on Facebook: 10 points
2) Follow us on Twitter: 5 points
3) Tweet about this Giveaway: 5 points
4) Leave a comment on this post: 5 points
Based on these points we will choose six winners.
To enter the giveaway, login using this Rafflecopter interface:
UPDATE: This Giveaway has ended. Thank you for participating!
Note: After we choose the winners, we will send a notification email to confirm their email address. Winners have to confirm their email address within 3 days. In the event, if they don't confirm their email address within 3 days, we will pick a new winner.
All the best!
Download thousands of Themes, Plugins & Graphics to create your Website. Use promo code ThatsJournal and get an additional 10% off
for All MonsterONE Plans
.
Disclosure: Thats Journal is supported by our readers. This page may contain affiliate links. That means, if you click on these links to make a purchase, we may earn a small commission (at no extra cost to you). These funds help us to keep this blog up and running.