In this post, I will describe a social media management tool, NetVibes which you can use to create custom social media dashboards. You can add apps and widgets in social media dashboard and access Twitter, Facebook, LinkedIn, Flickr, Reddit, WordPress and other social networks. These social media dashboards are helpful for managing all the social media apps and other commonly used apps and tools from one account.
Apart from social networks, you can also add Gmail, Google Analytics, Calendars, Calculators, HTML editors, Bookmarks, Email apps, RSS feeds and other apps in your dashboard. You also have the option to create and add your own apps.
Apps and widgets can be added in tabs in the dashboard so that you can access them easily. You can create and add any number of dashboards, tabs, apps and widgets. Here, I have created a beginner's step by step guide and a tutorial to create dashboards, tabs and add apps and widgets in them.
1) Create a dashboard: To create a dashboard, click on New under Dashboards on the right side.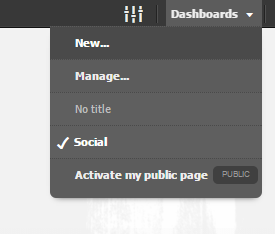 Then, you can name your custom dashboard, select language and click on Dashboard it. You can also select a pre-designed dashboard or upload OPML file.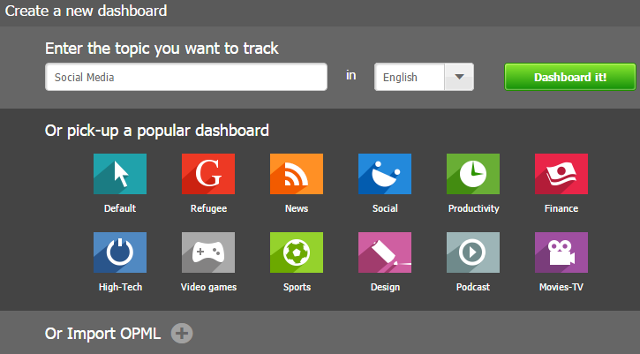 Then, you can add an image for your dashboard. Also, you can pick a template for your image and select a background color.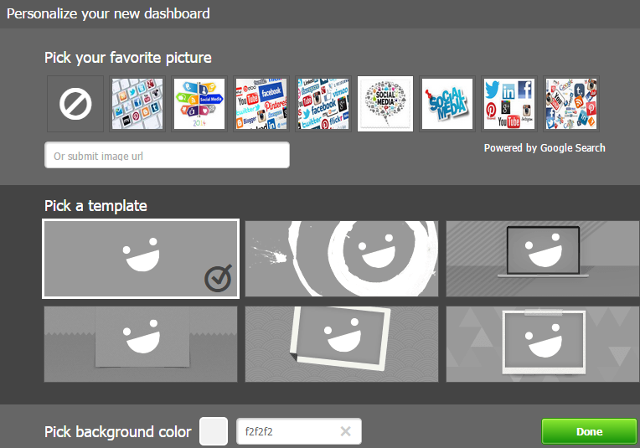 2) Add, delete and rearrange tabs: To add a tab in your dashboard click on the + button on the right side just above tabs. Then, you can name the new tab and select a layout. Click on Submit.

To delete the tab, click on the Delete button. You can rearrange tabs by drag and drop.
3) Add apps in tabs: To add apps in tab, click on the green Add button on the top left side. Here, you can add apps like Twitter, Facebook, LinkedIn, RSS feeds, etc. You can browse apps, search them or you can create your own app.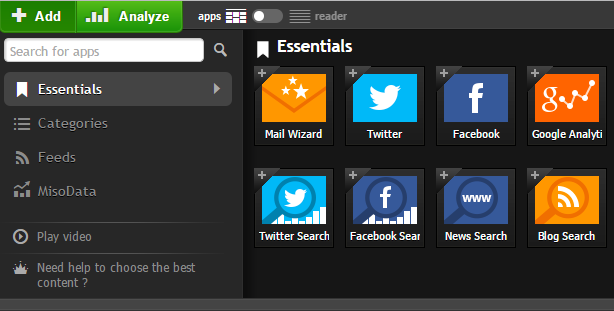 To add an app to a tab, click on the app. For Example, here I am adding a Twitter app in one of my tabs. Then, add and authorize the Twitter account and select the tab to which you want to add this app.

After you have added the Twitter app, you can send tweets, send direct messages, retweet tweets and send replies to tweets, etc. from the widget.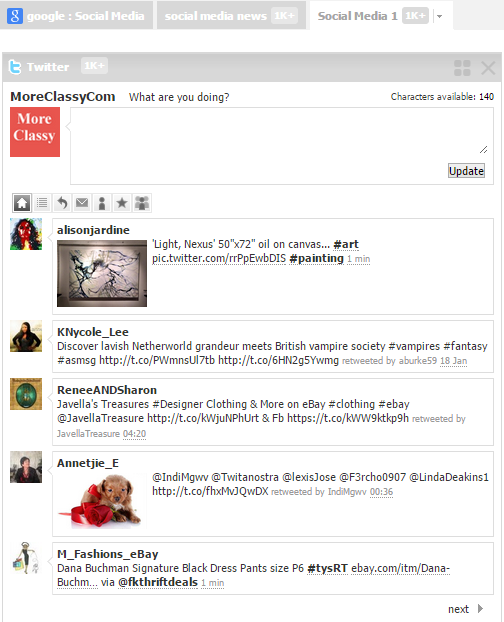 Click on Edit button to change display settings, duplicate this widget, share this widget and change other settings. To delete a widget click on the X button.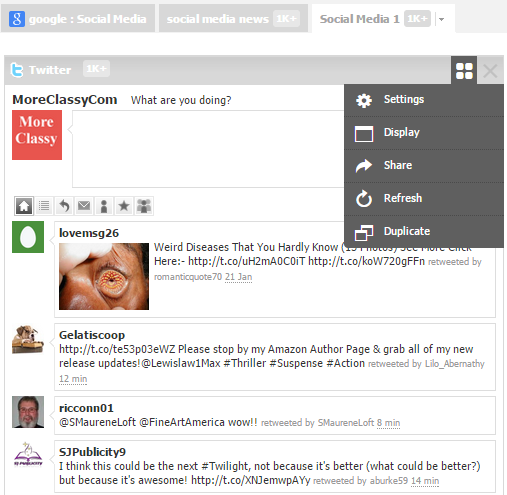 Similarly, you can add other apps and widgets in your tab.
4) Change themes, wallpapers, images and other settings: Click on the Settings button on the top right side of your dashboard. Here, you can change settings for your dashboard, change themes, wallpapers, and images.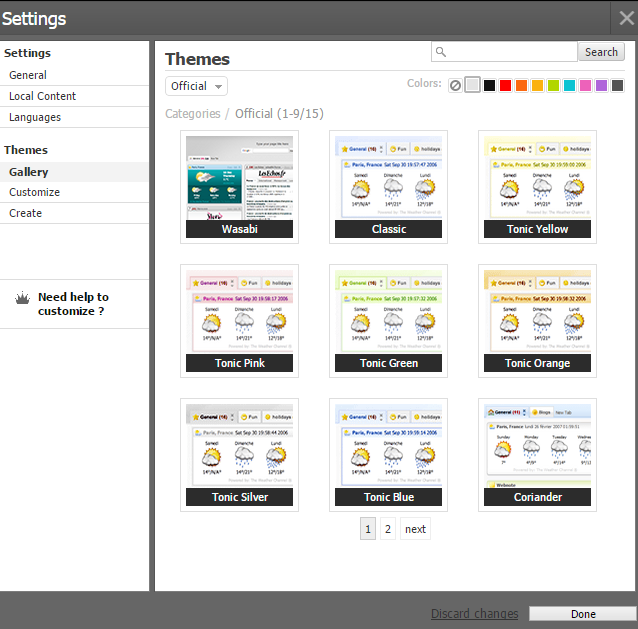 Download thousands of Themes, Plugins & Graphics to create your Website. Use promo code ThatsJournal and get an additional 10% off
for All MonsterONE Plans
.
Disclosure: Thats Journal is supported by our readers. This page may contain affiliate links. That means, if you click on these links to make a purchase, we may earn a small commission (at no extra cost to you). These funds help us to keep this blog up and running.