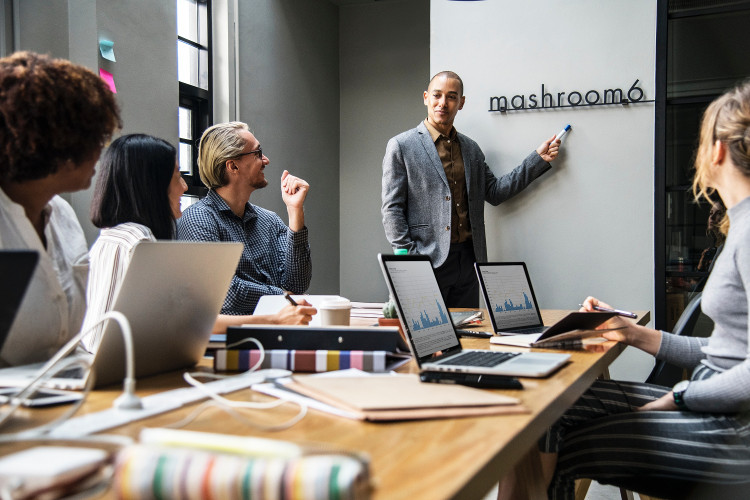 It's the dawn of the age of social media; well, it has been for quite some time now and it seems that social platforms are only increasing in popularity and population with each passing year. Given the fact that Facebook alone has amassed a large enough following to form its own independent country of "Stalking my ex", we can safely conclude that social media plays a vital role in the growth and ultimate success of every 21st-century business.
And that's, whether you want to accept it or not, true for big and small businesses alike. Here to make your journey into the world of digital marketing easy and straightforward is the ultimate guide on how small businesses can build their success with social media.
Define your key SM platforms
Not all social media platforms were created equal, which is why different social networks cater to different audiences and are more suited for different types of companies. This means that you not only want to sign your business up on social media, but you want to determine the best platforms for your specific industry and niche.
Of course, you always have your "Jack of all trades" SM platforms that cater to every business and every audience, such as Facebook and Twitter. However, if you want to stay relevant in the modern world and tap into every audience pool out there, you should also find a way to get your brand on Instagram and Snapchat as well. In order to avoid targeting the wrong marketplace, be sure to identify your core social media platforms first and gradually expand from there.
Emphasize quality content
In the online world, quality always trumps quantity. But if you can combine the two and create a harmonious symbiosis of stellar content paired with a frequent and consistent publishing schedule, then you've got yourself a winning social media strategy just waiting to gain traction and recognition.
Establishing yourself as the leader in your industry, local market, or niche will mostly come down to how relevant your content is, whether or not it's easy to understand, relatable, and most importantly, whether or not it's worth sharing. The best part is that content comes in numerous forms, so you not only want to publish regular blog posts, but you also want to create interesting videos, knowledge podcasts, infographics, and more in order to appeal to different audience types and establish your authority in the field.
Gather the relevant insights from your demographic
One of the most important elements of a strong social media presence is gathering deep customer insights about your brand in order to tailor and adapt your approach, and drive innovation that will boost your standing in the industry. Simple market research won't work here, you need to communicate with your audience on a personal level, ask the right questions, and encourage them to provide valuable feedback.
To that end, you can use Facebook polls, monitor the online discussions about your brand, or even incentivize your demographic to answer paid surveys online and give honest feedback while making money in the process. Remember that the customer will always feel more motivated to spend their time helping your brand if they can get something in return.
Invest in social media ads
Oftentimes, sharing content across your social media platforms is simply not enough to drive traffic to your website – at least not in a desirable timeframe. This is why it's important to supplement your content strategy with personalized, paid ads that will help disseminate your brand and expand your reach. Paid ads allow you to target your demographic more accurately based on their online behavior and browsing habits, specific keyword searches, interests, and most important for your small business, their location.
Stay on top of relevant SM metrics
Every social media platform has its dedicated analytics tool that allows businesses to keep a close eye on the ever-changing industry trends and the fluctuations in their target demographic. It's important that your marketing team keeps track of these metrics, especially those from your core social networks.
Some of these include Facebook Analytics, Twitter Analytics, Instagram Analytics, and LinkedIn company pages report. By learning how your target audience perceives and interacts with your brand based on these insights, you can tailor your marketing strategy and stay relevant in the competitive arena.
Social media should be an essential, inextricable part of your digital marketing strategy. With everyone and their aunts browsing social media on a daily basis, it would be a terrible waste to miss the opportunity to reach new audiences, and guide them to become your loyal customers. Small businesses in particular should aim to exploit the riches of social media platforms in order to propel their brand towards long-term success.
Download thousands of Themes, Plugins & Graphics to create your Website. Use promo code ThatsJournal and get an additional 10% off
for All MonsterONE Plans
.
Disclosure: Thats Journal is supported by our readers. This page may contain affiliate links. That means, if you click on these links to make a purchase, we may earn a small commission (at no extra cost to you). These funds help us to keep this blog up and running.