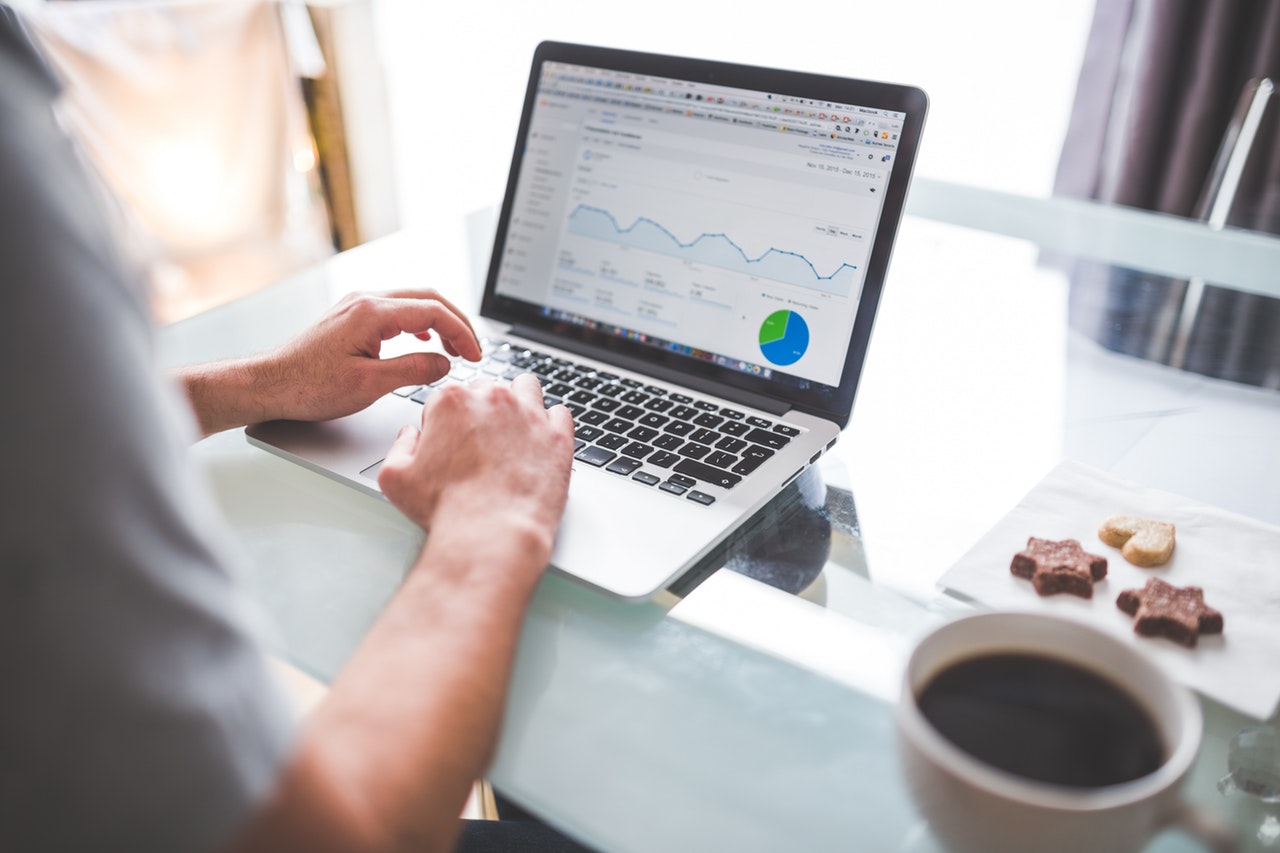 Google Analytics is an extremely powerful tool for web marketers and business owners that are hoping to get more out of their online presence. As a free tool, it allows you to extract an enormous amount of data from your website. This includes important data such as your acquisition sources and where your traffic comes from, the bounce rate of those acquired visitors, where in the world those visitors are geographically located, the average time spent on the page, site speed for the pages of your website, and much more.
Needless to say, it holds an incredible amount of information. The problem is, a lot of this data is difficult to find and not very easy to understand. It's even more difficult to utilize this data and create a marketing strategy that encompasses it. While Google Analytics is one of the best measurement tools for search engine optimization, knowing how to use its insights and optimize your website for more online traffic is a different story. Here is a list of 10 Google Analytic hacks to improve your SEO.
1) Use Custom Alerts
Nothing slows down your marketing progress and SEO efforts like a Google algorithm update. Rather than finding out about them online, Custom Alerts feature allow you to monitor those changes immediately as they happen. If you see sudden changes in your traffic, Custom Alerts allows you to know and understand the reasons behind them. You can then take action much more quickly to improve the situation.
2) Sync Google Analytics with Your Search Console
Wouldn't it be nice to track the number of times your website's pages appear in Google's search results? Are you also curious what your click-through rate and average rankings are for your website's pages in the search results? By syncing Google Analytics with the Search Console, you can get extensive insights into your search engine traffic.
This allows you to see where your organic visitors are coming from and what keywords are being searched in search engines to provide this traffic. For instance, by navigating to: Acquisition » Search Console » Queries you can view a lot of data including:
The exact search queries providing organic traffic from search engines
The number of impressions that your search results have received
The average position of your website for your targeted keywords
The click-through rate of your listing
By viewing this data, you can gather important information and form keyword groups. Here, you can create profile filters that monitor your traffic and automatically uncover additional keyword phrases.
3) Target the Right Keywords by Using the Queries Report
Ultimately, the best part about the Google Queries report is that it allows you to target the right keywords by understanding where your organic visitors came from in search engines. You can see the exact keywords that they searched and understand their intent as a searcher.
By taking time to review this report and understand where your visitors are coming from, as well as if this is the type of organic traffic that you want, you can begin working towards a more rounded SEO campaign. To see if your website drives the right traffic, analyze the keyword's intent. If you sell a product or service, you can use transactional and investigational keywords to get the right type of traffic to your website.
4) Analyze Your Landing Pages for Increased Conversion Rates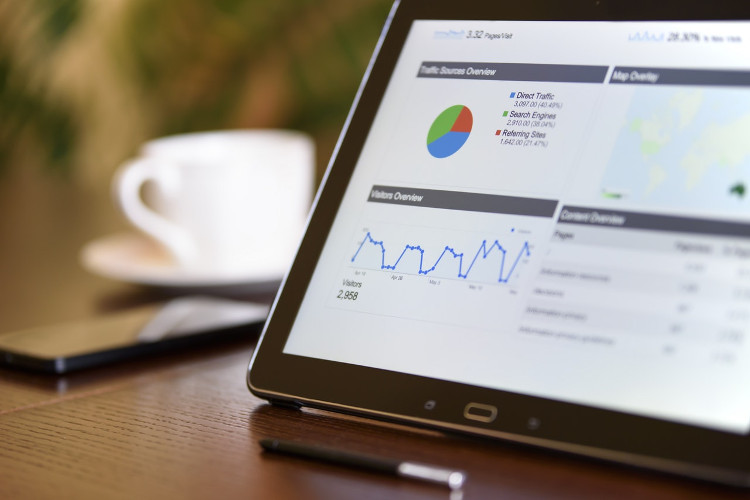 The Organic Landing Pages Report can be found by navigating to Acquisition » Search Console » Landing Pages. This page allows you to analyze your organic landing pages and understand how visitors are interacting with them.
If you have a high bounce rate or a low average time on a landing page, you can use this to A/B split test your landing pages and provide your visitors with exactly what they are expecting to find. To rank highly in search engines, you have to optimize your pages to provide a good user experience.
5) Revive Your Old Content
Once again, the Google Analytics Landing Page Report can show you which pages on your website are converting the best. By integrating this with the Google Search Console and Queries Report, you can view page rankings, impressions, and target keywords that are providing you traffic.
The best way to utilize all of the stated is to take old content and revive it, making it new again. Old content often still provides traffic to your website and produces quality leads. For many businesses, content that was published years ago can be just as relevant today. You can use this content to drive traffic in search engines and get more conversions by simply updating it.
Analyze your content assets and repurpose them in new ways. For instance, you can turn an article into a video or PDF presentation. You can also enhance your existing content by adding things like Calls-to-Action to better optimize those pages.
6) Improve Your Website's Site Speed Using the Speed Report
Google has openly admitted that site speed is an important ranking factor. If you want to rank highly in search engines, you need a fast loading website that provides a good user experience. It is estimated that about 40% of people abandon a website when it takes more than three seconds to load. What this means is, if your website is slow, you're going to have a very high bounce rate regardless of the quality of your content. This issue can be easily diagnosed by using the Site Speed Report on Google Analytics.
To find the site Speed Page Report, navigate to Behavior » Site Speed » Overview. This report allows you to see the pages on your website that take longer to load. You can also view the browser your site performs best and worst with. If you are getting a lot of traffic through a browser that is not performing well for your website, you may need to make coding adjustments.
7) Use Annotations Correctly
Annotations allow you to build a clear path between what works and what doesn't. Annotations are breadcrumbs allowing you to backtrack the changes you have made on your website and the direct impact those changes have had on your organic search engine traffic. If your traffic increases in Google, Annotations show you exactly what marketing-related changes resulted in those improvements.
8) Find Drop-Off Points by Tracking User Flow
You can find drop-off points and gauge site usability by tracking user flow. This is an important ranking factor and it's a usage metric that can affect the long-term search engine rankings of your website.
Google Analytics will show you the amount of time users spend on your website and the exact path that they take through your website. For instance, if they arrive on a specific landing page and often click on a certain link, you can view this in the flow report. Specific drop-off points can be identified as well, allowing you to see when users often leave your site and why they do so. This allows you to address important questions such as:
Are you providing enough internal links to navigate the website?
Is the call to action optimized poorly and leading to users leaving the website, rather than reading other content?
Is the content a solo asset or does it need to be linked to other content on the website?
By making changes to your user flow, you can see if user actions result in longer durations on your website and a lower drop-off rate.
9) Improve Your Content by Studying User Engagement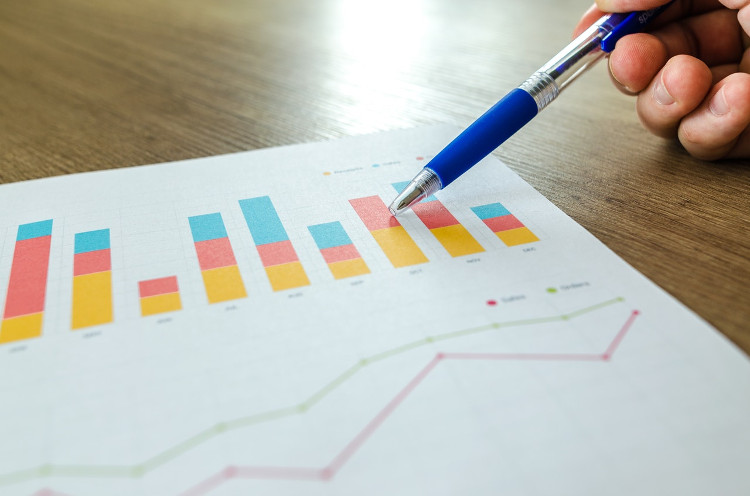 One of the best features of Google Analytics is that you can see the engagement rates that people have on your website. This provides a clear representation of what pages users are viewing, your overall bounce rate for the website as a whole, the number of returning visitors your website has, and much more.
For websites that rely on active user base, such as blogs that rely on readers, your primary objective is to get people coming back often and reading your content. To do this, you need to have a very high returning visitor rate. If you don't, the problem is likely that your content is not engaging users enough. Your engagement rate will be indicative of your content quality. When people are engaged with your site, they will undoubtedly spend more time on it and return more often.
The following content factors can affect the engagement rate of your website:
Your introductory paragraphs and how engaging and provoking they are
The length of your content and whether it can hold user attention
The links you provide to other pages on your website and off-site as well
The quality of your content as a whole and how well-written it is
10) Use Custom SEO Dashboards for Quick Overviews
A custom SEO dashboard gives you a quick overview of important stats and metrics at a glance. This allows you to view important data immediately, rather than having to navigate to the many sections of Google Analytics.
If you spent a lot of time combing through different reports and trying to get to the best data, you can use these custom dashboards to save time and have a better experience with Google Analytics. This allows you to spend more time focusing on your SEO and less time dealing with tedious processes. Google Analytics allows you to create new SEO dashboards or even import existing ones from other profiles.
Google Analytics is one of the most powerful free tools available to web marketers. If you're looking for quick hacks and ways to make the most of Google Analytics, this guide connects you to the most important features of the software. How do you use Google Analytics to improve your SEO?
Did we miss anything with this piece? We'd love to hear from you!
Download thousands of Themes, Plugins & Graphics to create your Website. Use promo code ThatsJournal and get an additional 10% off
for All MonsterONE Plans
.
Disclosure: Thats Journal is supported by our readers. This page may contain affiliate links. That means, if you click on these links to make a purchase, we may earn a small commission (at no extra cost to you). These funds help us to keep this blog up and running.