If you are not sure about the optimal time at which you want to schedule your messages and tweets in HootSuite dashboard, then you can use the AutoSchedule feature of HootSuite to automatically schedule your messages. Based on your trends, history of interaction with your followers, retweets, sharing, favorites and other information, HootSuite automatically calculates the best time for sending your messages. To manually schedule a message in HooSuite dashboard, refer this post.
To AutoSchedule messages, tweets in HootSuite dashboard, follow the below given steps:
1) Go to HootSuite dashboard and click on "Click to select a social network" drop down menu, at the top: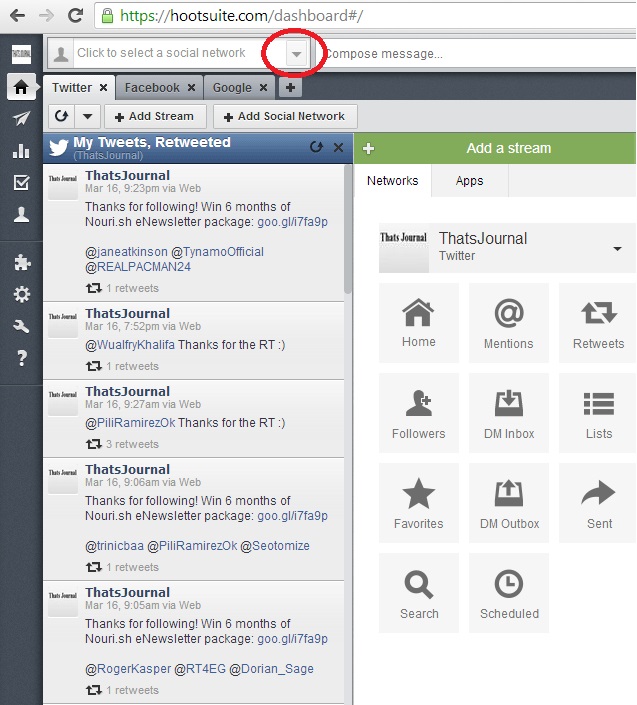 2) Then, click on the social networking account to select for which you want to AutoSchedule messages.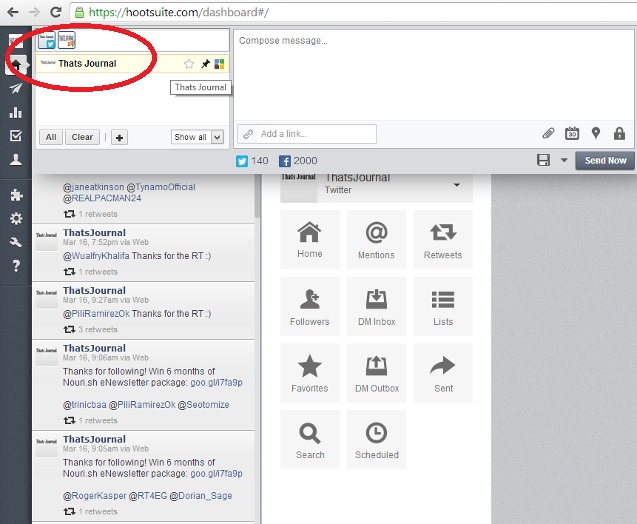 3) After that, add your message in the message box, and if you want to add a link, put the link in the "Add a Link" field and click on "Shrink".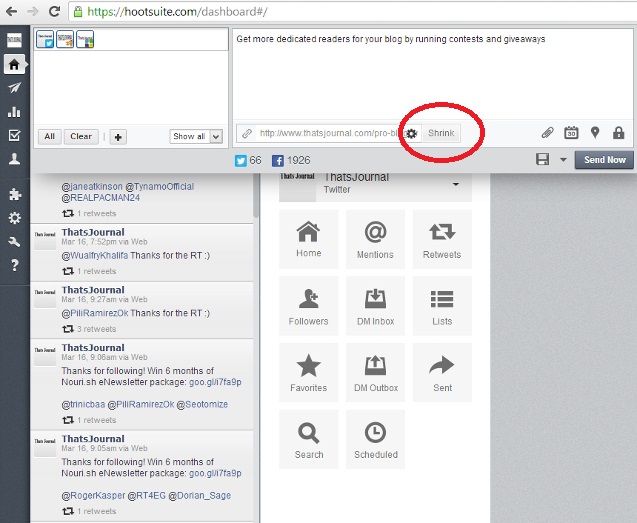 4) Then, the link will be added to your message and a link preview will be generated. You also have the option to attach image or file, to Add location and to edit Privacy Options from the menus next to "Add a link" field.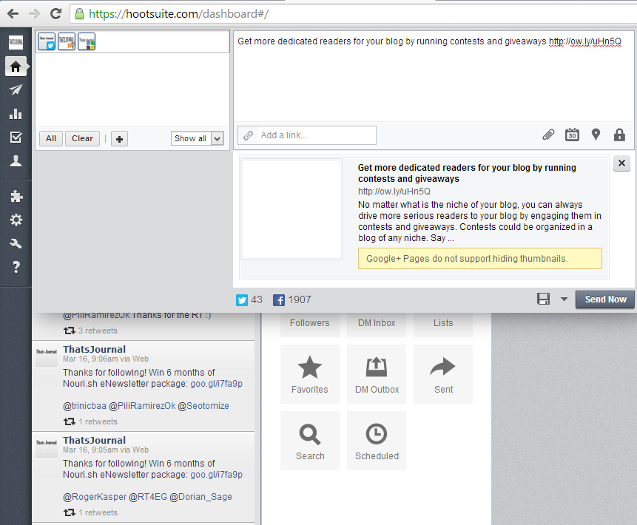 5) To AutoSchedule this message, click on "Scheduling".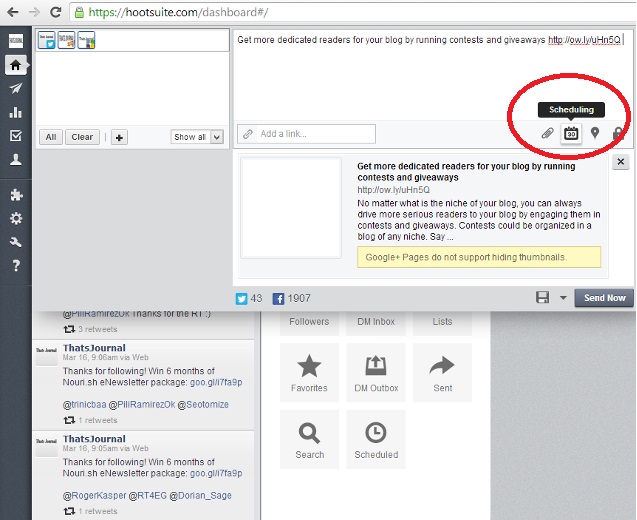 6) Click on "Enable AutoSchedule" button.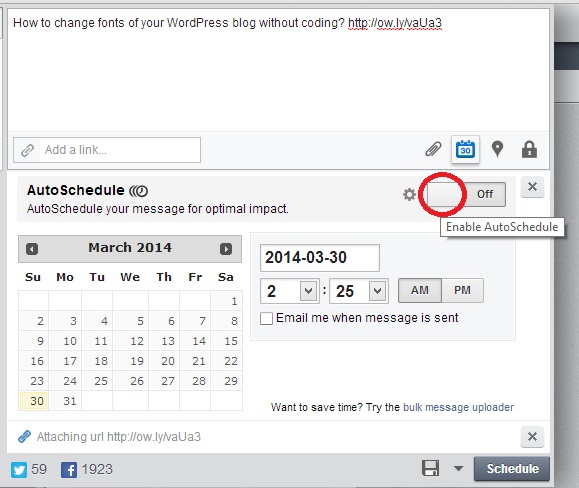 7) Then, click on AutoSchedule button.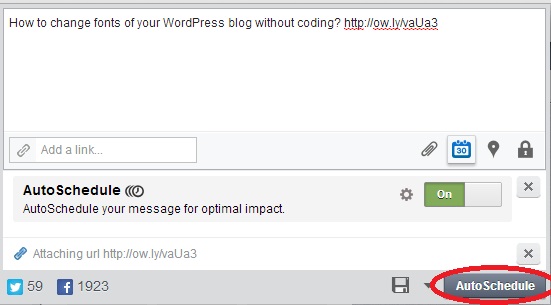 You have successfully auto scheduled a message in HootSuite dashboard. Now, if you want to unschedule the message in HootSuite, or if you want to make any changes to it, then, you can refer one of my posts.
Download thousands of Themes, Plugins & Graphics to create your Website. Use promo code ThatsJournal and get an additional 10% off
for All MonsterONE Plans
.
Disclosure: Thats Journal is supported by our readers. This page may contain affiliate links. That means, if you click on these links to make a purchase, we may earn a small commission (at no extra cost to you). These funds help us to keep this blog up and running.